Google is pushing a new v8 to its online app supermarket, the Google Play Store. Although the search giant hasn't made any official comments on the new update or its changelog. But the update is appearing worldwide to many stable versions of Android. The update brings one very noticeable change. Apart from that, no new features have been reported but that should change soon when someone tears down the apk in a week or two.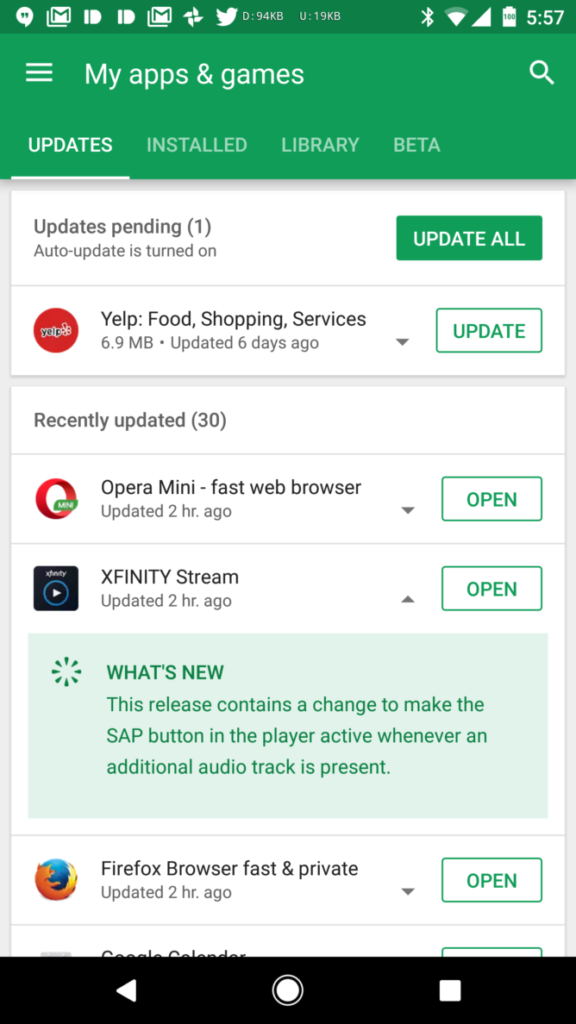 The v8 update lets you view changelogs of apps very easily. When an app receives an update, a changelog is put on the landing page of the app in the Play Store. This shows what changes the new update is bringing. With the new update, you can just head on to the apps update section from your side-sliding menu. In that "My apps & games" menu you will find four tabs on top of the screen. The first one is 'Updates". Here you have the list of apps that can be updated. With the v8 every app has an arrow pointing downwards. Just before the 'Update' button. Tapping on this arrow will show you the changelog of the particular app.
Recently, they have changed the logo of the Play Store. There were some improvements and fixes that were added along with the new Play Store version.
We can see this as a useful feature for Android fanatics who just can't stay without updating their apps with latest updates. While others won't mind the feature much. If you do want the feature you can head on to APK mirror to install the v8 of Google Play. Or you can uninstall all updates on Google Play and wait for it to auto install the v8.