As the Holiday season is here, so are the requisite discounts and offers on the major services and products. Partaking in the festive discount extravaganza, YouTube TV is offering a $45 discount for a month on new subscriptions. Interested folks can enjoy the World Cup coverage for a $20 discount if you opt for a local and national coverage plan for $64.99.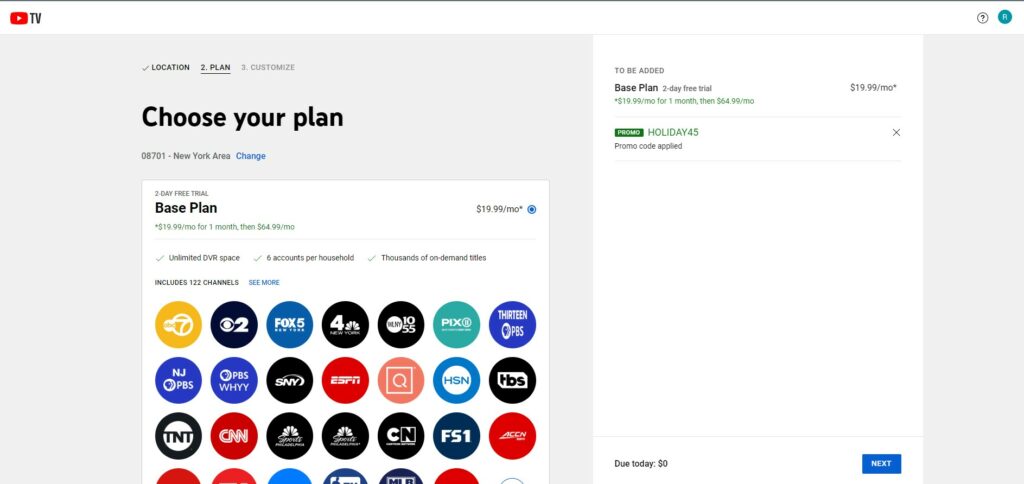 Must See: YouTube Music revamps the 'Now playing' screen; hides Dislike Button!
After signing up, the users can use code HOLIDAY45 to grab a $45 discount for the maiden month. YouTube TV also offers a couple of days of free access to the Base Plan, so if you don't like it, the option to back out is always there for a couple of days.
It is quite a wonderful deal, that gives you access to all the news, and sports channels at the effective price of $20. The offer is a bit downsized if we compare it with the last year's $0.99 deal on the SHOWTIME and STARZ subscriptions for two months.
The offer is only applicable to new members, so make sure you don't have an active YouTube TV account on your Google ID before availing of the offer.
Must See: YouTube calls off the 4K resolution Premium Subscription feature
We expect more offers from Google on Play Pass, and other Play Store memberships this festive season.