Android O, the latest and upcoming version of Android OS is just a few months away from its official release. In Google I/O 2017, Google already announced beta version of the OS along with the second developer preview. The upcoming Android OS brings a host of new features and enhancements for Android devices and community. One such feature being, Android O, now lets users to pause a system update and resume it later on.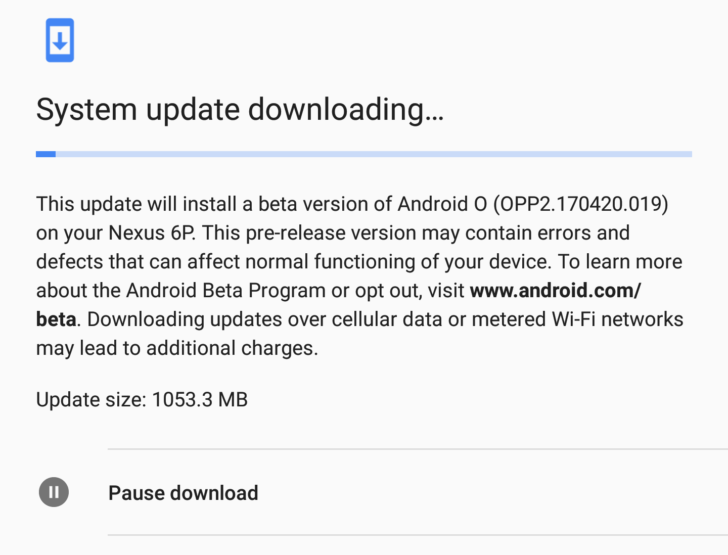 This preview has a helpful function using which you can pause a system update and proceed it later from the place you left off. This can be utilized in case your battery gets drained, connectivity issues with a Wi-Fi service or you might want to discover a new Wi-Fi or service sign etc. The feature is available regardless if the update is a large or small one.
According to Google engineer Elliott Hughes, the "pause update" feature is part of a Play Services update. A similar feature has already been a part of Chrome's built-in downloader ever since Chrome 50.
Now, you need not download the large software update at once, and it will automatically resume from where you last left off.  Isn't it great?