After the successful going of Google Pixel, Google is planning to launch a new smartphone part of the same flagship i.e. Google Pixel 2. Now, how can we say that this info is correct. It is because the smartphone has been spotted on GeekBench.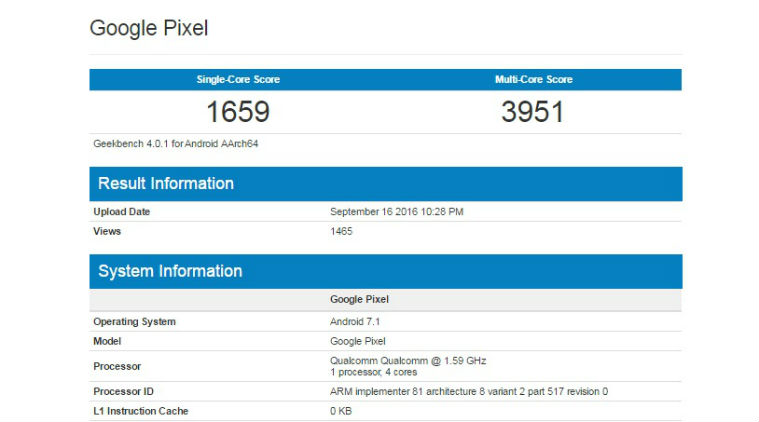 Phones which are spotted on GeekBench, are the ones in the process of formation or already ready to launch. Now we exactly don't know when the device will be available. But then Google Pixel 2's appearance has hinted some of its specifications. The phone will be available with 4 GB RAM as well as will have the latest Android O.
When it comes to display it will be 5 inch OLED screen. The phone will be powered with the Qualcomm Snapdragon 835 processor. As we know that Google Pixel has been a success and whether this phone will be or not depends on the features as well as price structure. The leak has mentioned the model where Google Taimen has been shown.
Let's hope that the smartphone gets launched soon, and we know what new features google has given this time.