Android Pay which has been scarcely available in Canada since a month, has already got a good number of debit card and credit card users to use its services. Now it has linked up American Express card with Android Pay, though the Amex card is neither MasterCard nor a Visa card.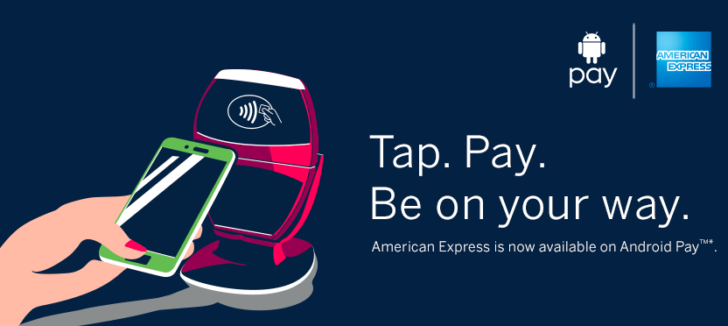 This is a splendid news for Canadian users of Amex card as this facility is still not available in U.K but it has reached Canada. It has been so because of some unrevealed reasons American Express wants it U.K. card holders to continue using "AMEX pay" services through its own app rather than making it available on Android Pay.
There are a total of 9 banks and credit unions available on Android Pay including Amex cards. Adding your card to Android Pay enables you in using the app and making payments in the same way as you used to do.
But, you will still be in need of Amex app for checking the balance in your account and membership rewards. You cannot check these via Android Pay.
In case you are in Canada and still your Amex card isn't available for Android Pay, still there is nothing to worry about, just keep calm as new cards are being added on in Canada.