In last year's February, Snapchat introduced a way to create geofilters. The geofilters has made it easy for the users to use the Snapchat. The U.S. Snapchat users can create, use and submit the filters directly in the app.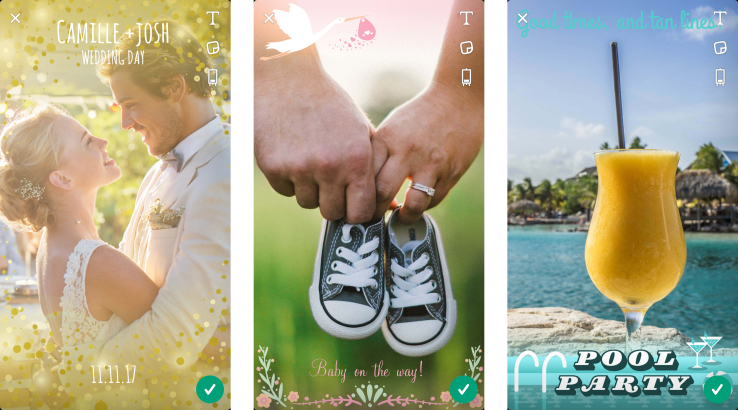 In order to create the filters, you need find the mobile creative studio in the settings of the app. It is under the On Demand Geofilters, which allows you to pick a template from a list of pre-set occasions. You can edit and customize them according to your needs,
The template can have text, Snapchat stickers and Bitmojis. After defining an area where you want the geofilters and the time you want, you can finally submit the design for approval.
You will also get paid through the app after the completion of the review process on both Android and iOS. The price for each customized geofilters is $5.99. This is going to be a new way to let users integrate the Snapchatters to the core features. Currently, users are creating few hundreds of geofilters every day and obviously the number are going to increase.
As said above, the creation of the geofilters is limited to the US but number of other countries can use those filters. Snapchat also quoted that they are going to increase the country's count where users can create filters in upcoming months.
In order to get the ud[apte, just update your app by heading to the Play Store.
Recently, Snapchat introduced Snap Map which allows users to see what users are doing your nearby. It has been quite sometime since the Snapchat has laucnhed Custom Stories and users are using it in vast extent. We hope the geofilters creation will also get the folks.