Android O is here with its beta build and now it is going to rock the Android TV also. Today, via blog post, Google revealed the new look of the Android TV based on Android O. Google wants to make the content easily accessible to its users, so the new design talks the same.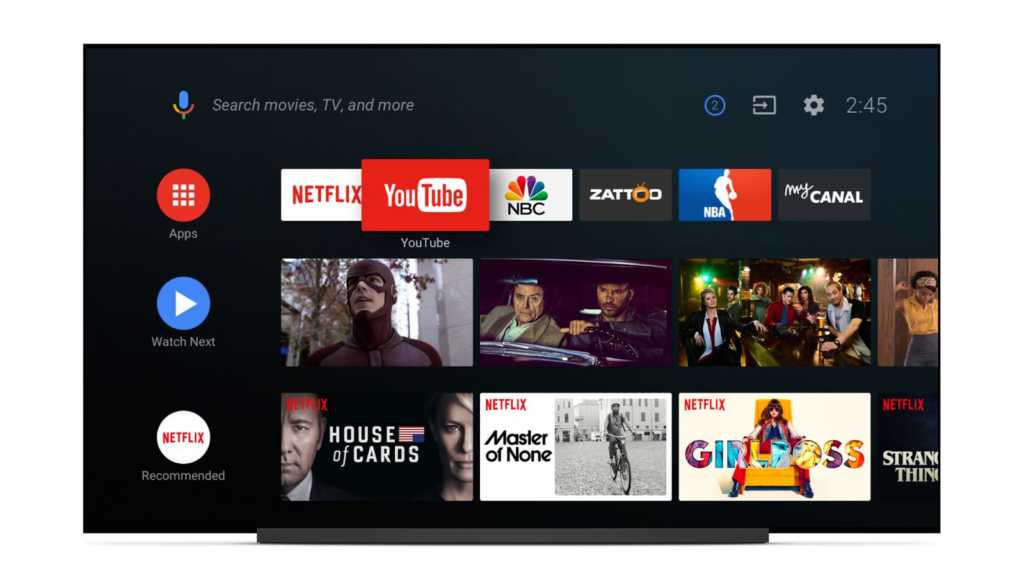 As depicted in the picture you can see the bigger icons, and bigger buttons on Android TV UI. This whole new look is available with new APIs. Google has given more powers to the app developers as now they can make their apps make multiple channels, which will be visible as rows on your screen. Overall, if we can say that Google has improved and has cleaned the UI of the Android TV.
If we go to other features, than Android TV is going to get the Google Assistant. It can allow you to search the content, play the content and delete the content. Even it can dim the lights of your room, if you have collected.
Android O for Android TV si going to rollout later this year. Google Assistant feature will also be available on Android Marshmallow and Android Nougat Android TV units.