Samsung's SmartThings app helps you to connect and control multiple devices quicker and easier, even from far locations. The app is receiving a new update that brings a new user interface and overall fresher look. The new layout and color scheme makes it more convenient for users to manage connected devices.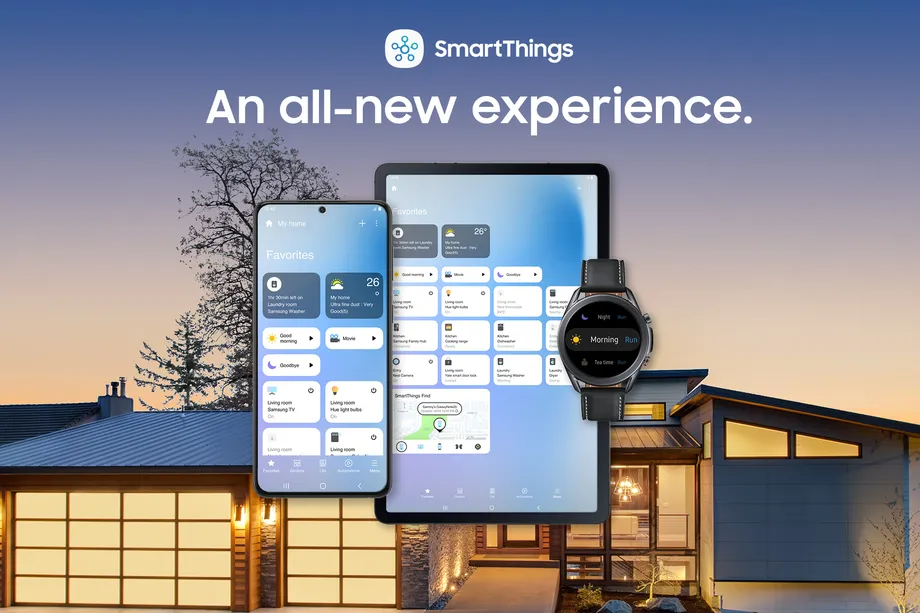 While the old interface was focused on the different room's users had assigned for their smart home gadget. Whereas, the new layout emphasizes five spaces— Favorite, Devices, Life, Automations, and Menu. "The new interface offers an easier, more robust user journey, and faster load times," says Samsung.
The "Favorite" tab is a new home screen that gives quick access to the users to the most used devices, scenes, and services. The second tab, "Devices", presents and gives you control over the full list of smart devices that are connected.
Next comes the "Life" tab, where the user can explore and discover new SmartThings services. Also, the users can learn about new functions that improve their overall living experiences, such as SmartThings Cooking. This is "a one-stop-shop that creates seamless kitchen and meal-prepping experiences," as per Samsung.
Moving ahead, the "Automations" tab controls Samsung's if-this-then-that automation. In other words, it connects devices and allows them to work together and respond to a specific condition. For instance, turn the light on when the door is opened.
Lastly, comes the "Menu" tab, which will house all the extra features like SmartThings Labs, Notifications, History, and Settings.
The update with the new interface is rolling out for Android, while the iOS version will follow later. Last month, Samsung announced the SmartThings app for Windows which offers a similar experience as a smartphone.