This month seems to be the month of launcher updates. We saw an update to Nova launcher that enabled the Google Now panel. Action Launcher received a UI overhaul as well along with some other changes.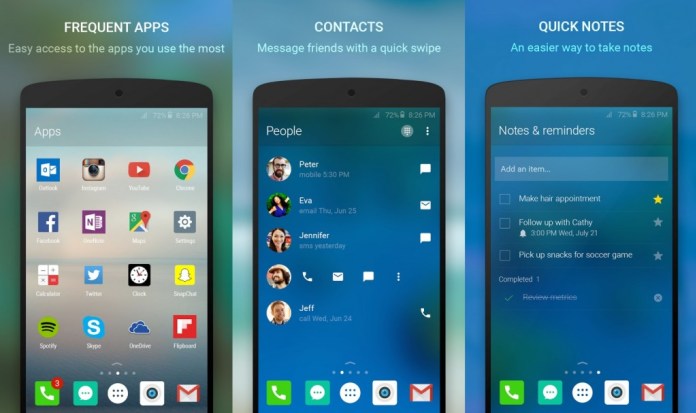 Now we have an update to Arrow Launcher, the app developed by software giant Microsoft. The new launcher doesn't bring some massive changes but adds some meaningful features that will make life easier for those accustomed with the launcher.
To begin with, Android users can now hide or show the status bar at will. To activate it you should go to Arrow Settings>General Settings>slide the "Keep Status bar" toggle to OFF. I really think this is a great feature. There are many apps that give you the option to hide the navigation bar. But I have so far not used this status bar hiding feature yet.
Those who use Microsoft's native email service Outlook can now access it from the Recent page. But that also requires them to log on to the service first. The changelog also says users can now pull apps out frequent apps card. The update which started rolling out quite a while ago also auto fits images by itself, in addition, to allow check boxes for the app. Apart from this is the customary "Bugs fix, stabilization/performance improvement" statement at the end of the changelog.