A majority of users among us are not using fresh smartphones due to which the Android version of their device is not the latest as well. We all want access to the latest Android version but for some reason, our devices are not compatible with them. Rooting is also not the answer as for an individual who hasn't performed it before, it is a typical process. But one shortcut is there using which is a piece of cake for you and here we are talking about the Launchers. Let's see Best Android 8.0 Launchers available on Play Store.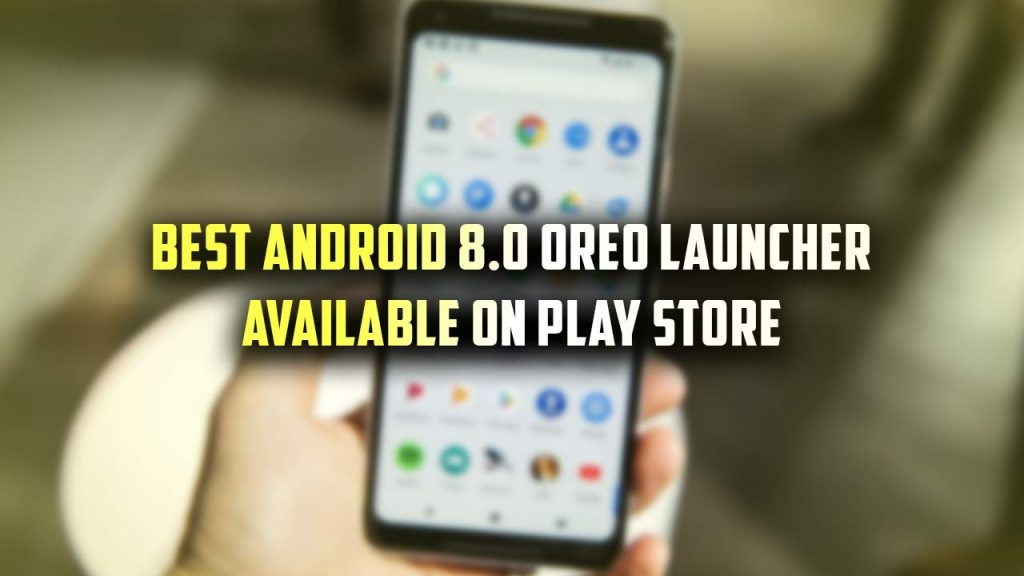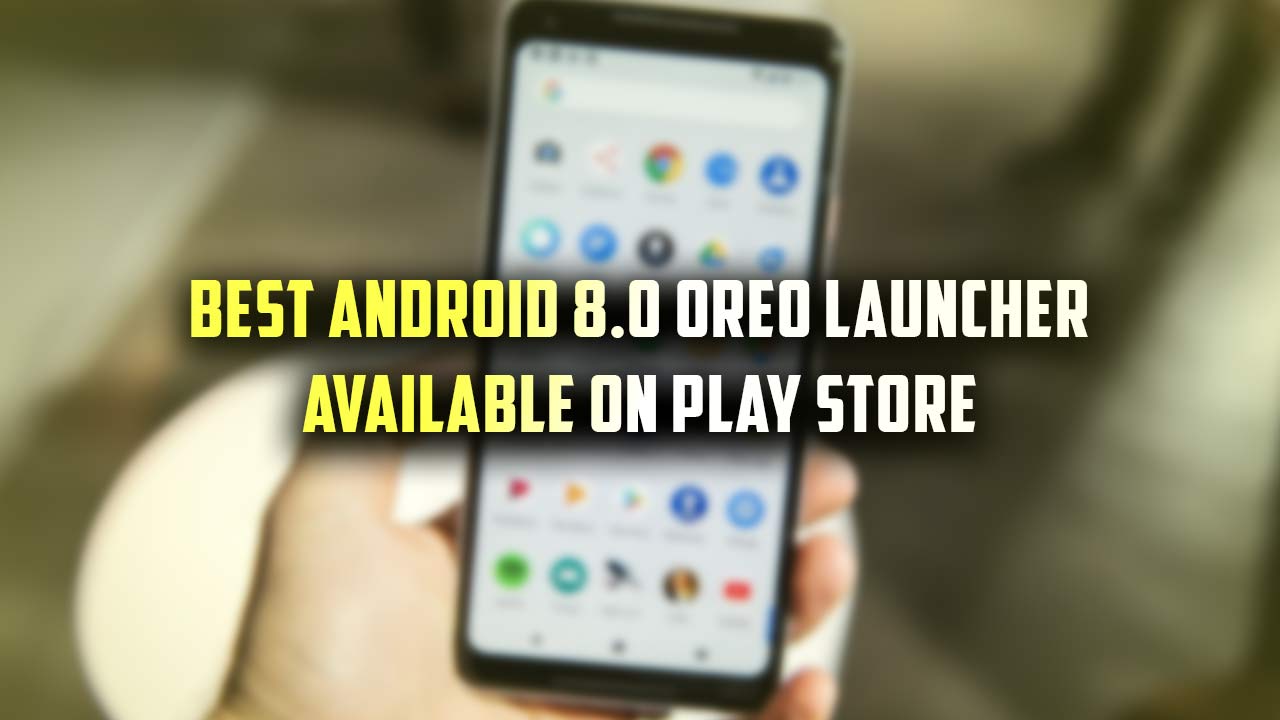 Android Oreo is one of the best and advanced Android version we have seen so far. In this article, we will be sharing some of the best launchers available for Android devices that mimic the style of Android 8.0 Oreo. On the basis of reviews and ratings, we have listed some of the best launchers below. You can test and try these launches as per your need.
Best Android 8.0 Oreo Launchers
OO Launcher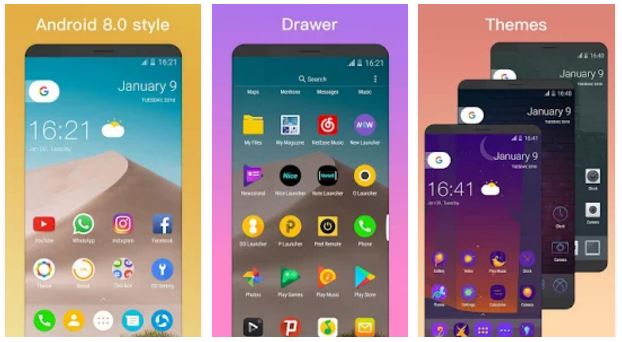 This launcher has managed to be on the first place in our list because of its compact size and appealing interface. The style of this launcher is very similar to that of the stock Android Oreo. The icing on the cake is the cost of installing, it is available for free of cost. It will give you the ability to access apps by drawing an upward gesture on the screen. It supports both vertical and horizontal modes. An amazing A-Z fast scrollbar in the launcher is given which help you to find an app with an ease. The launcher also offers liberty of installing Themes, Icon packs, Wallpapers and more. The app is compact at 6.07MB and offers gesture support, Hiding/Locking apps, etc.
Download OO Launcher
O Launcher 8.0 for Android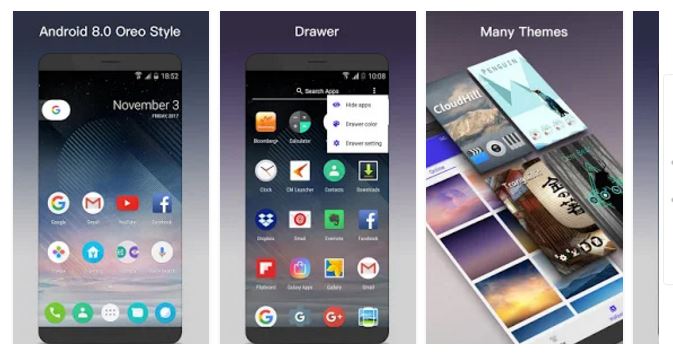 This launcher is great and has received an overall rating of 4.5/5 on Play Store which is supreme. This is the best alternative if you want to try Android 8.0 Oreo without upgrading. This will make your device look modern and eye-catching. This launcher can work even on a device running Android 5.0 Lollipop. The launcher is tiny at 5.05MB and offers tons of options to customize. Some of the features it offers are gesture support, hiding apps, themes support, icon themes, etc. It is available for free on Google Play Store.
Download O Launcher 8.0
Read More: Best Smart, Adaptive Launchers For Android
Action Launcher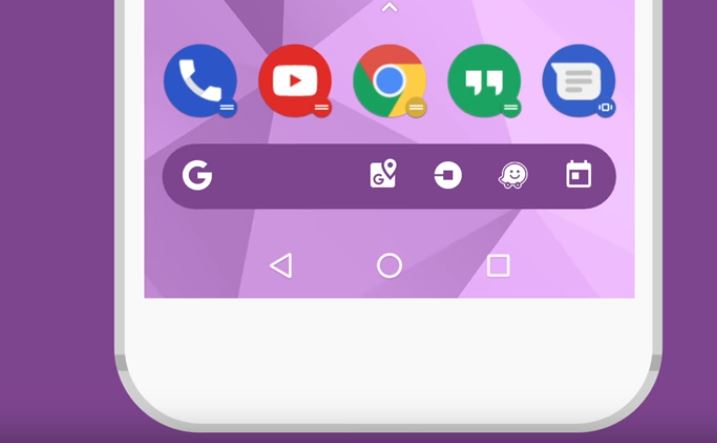 It is a well-known launcher app available from a long. The latest update of the app offers Google Pixel like interface for the device. The app weighs 10MB but that memory has been utilized judiciously as it packs a ton of options. It provides all Pixel like features including Swipe up drawer gesture, Google pill, Date widgets, Circular folder style, etc. It also offers Android 8.0's app shortcuts which can run on a device having Android version 5.1 or later. Adaptive icon support is there, inbuilt weather widget, notification dots, quick theme, etc. The launcher has received a rating of 4.2/5 on Play Store and has been downloaded more than 5 millions times.
Download Action Launcher
Oreo 8 Launcher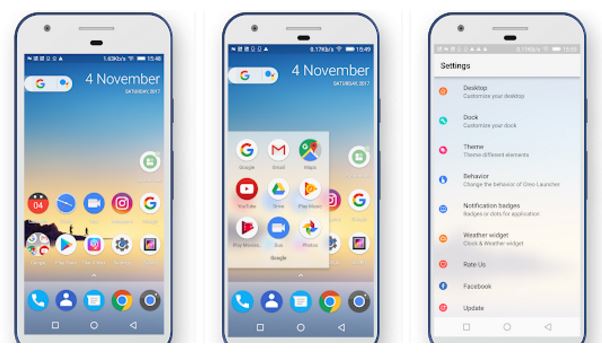 This is a great launcher too and has received an overall rating of 4.2/5 on Play Store. All the features it offers are similar to the original stock Android 8.0 Oreo. Swipe up gesture to access apps, vertical drawer with recent apps, A-Z fast scrolls bars to easily navigate through apps, Android O style animations, Pixel like icon support, theme support, icon packs support, wallpaper support, etc. The launcher also supports Hide/Lock apps support, double tap to lock device support, built in circle icon pack, etc. It weighs at 7.69MB and is free to install.
Download Oreo 8 Launcher
Read More: Best Android Phones of 2017
Launcher Oreo 8.1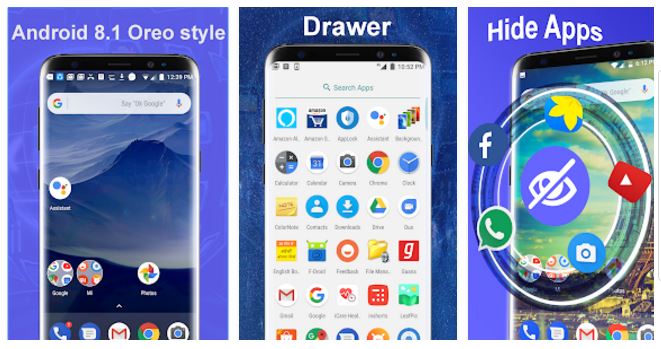 It is the smallest launcher in our complete list and it just weighs at 2.31MB. Similar to all another launcher it also offers an Android 8.1 Oreo-like interface which looks quite impressive. With this, the user gets a liberty to experience Android 8.1 Oreo without actually installing it. So if you are the one whose device doesn't support Android updates then you must try it once. The biggest merit of the launcher is its availability, it can be installed for free of cost.
Download Launcher Oreo 8.1
This is our list of Best Android launchers that offer Oreo-like interface if you know some better alternatives and do let us know in the comment box below.