It's been ten years since the release of Google Chrome OS. As a present to its users, the team has announced a major update by introducing various new features like improved interoperability, improved productivity experience, and more. Noticeably, the update includes a new Phone Hub that connects a smartphone to Chromebook.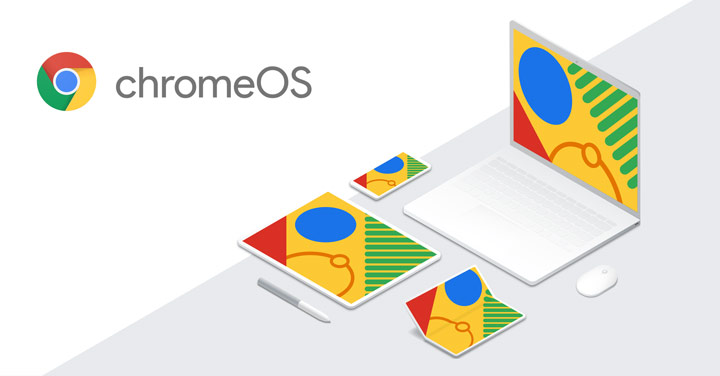 ChromeOS 10th year birthday update – new features
The first major introduction is Phone Hub. It is a new shortcut on the taskbar via which you'll be able to enable the hotspot remotely, switch the volume mode, and locate if needed. Moreover, the phone's signal strength, battery level, and recent Chrome browser tabs could be seen from your phone. Plus, you can even respond to messages with Phone Hub.
Then comes the powerful Wi-Fi Sync expansion feature. Now, Google is extending Wi-Fi Sync which means you don't enter the Wi-Fi password again in fact, it will automatically connect to your trusted devices. Google also announced that in upcoming months, Chrome OS will introduce Nearby Share so the user can quickly share files between Chromebook and smartphones.
As additional important features, Chrome OS has added a Screen Capture tool in the Quick settings menu. This will make screen recordings and screenshots easier and the files will be displayed in "Tote" i.e; a new place that stores files, screenshots, recordings, downloads, and pinned files.
Along with Screen Capture, media controls are also available in Quick Settings. Media Controls make access to play, pause or skip tracks easier. Also, the option can be pinned to the taskbar for more immediate access. With this, Google is also introducing a Quick Answers feature, which will let you know the definition, translation, and more by right-clicking the word.
Furthermore, the process for adding a school account to the device has been simplified. Also, with the update, you can see five recently copied items by pressing the Everything Button + V. On Chromebooks, Everything Button is where a CAPS LOCK button would be while on older models, there's a search symbol on it.
In order to manage the workspace better, Google is pushing improvements to Desks. The new feature allows you to come across the previous apps you had opened even after rebooting the device. You can switch between desks by swiping across your trackpad with four fingers.
Sharing things on Chrome OS will be faster and you'll be able to share between apps. "Select-to-speak" will read text aloud for you and finally, Chrome OS' app icons will get a new look.
On top of all these, Google is enhancing the existing features as well. Sharing files is now faster and easier. "Select-to-speak" feature provides the user with the control to speed up, slow down, and pause the reading voice. Finally, the Chromebook's default apps will get a fresh new look.