Yesterday, we had some new type of cases and covers for the Galaxy S8. We managed to get the picture of only "Alcantara Cover Case" but other normal case images were left. Today we have received one more alleged case leak.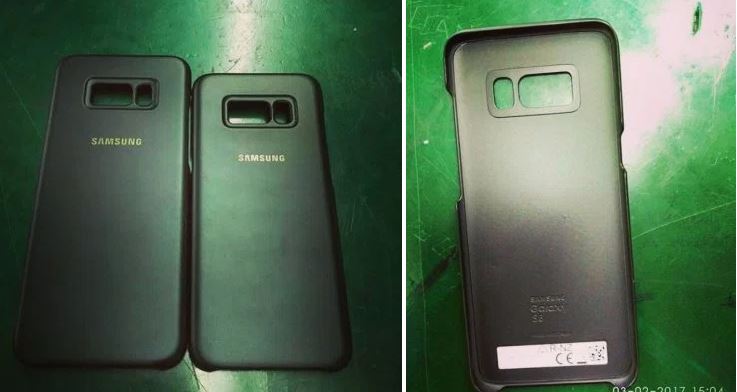 As seen above we have got to know how the Galaxy S8 is going to look. Some tech enthusiasts are saying that the place on rear of the cover beside the camera should  have fingerprint sensor. Others are saying that it is meant for dual flash and heart rate monitor or and other sensor.
Additionally, It is going to pack Qualcomm Snapdragon 835 and Exynos in some areas, 4GB of RAM, 64GB of expandable internal memory, IP68 certification, Gorilla Glass, and high dual camera will be the main features of the new Galaxy S8. In terms of battery backup, 5.8-inch variant is backed by 3000 mAh battery, while the bigger 6.2-inch variant is backed by a 3500 mAh battery.
Samsung is going to unveil it after MWC 2017 at standalone event on March 29.