DIRECTV REmote App is now available from the Play Store for the Android Users. DirecTV is an American direct broadcast satellite service provider. Now, with the App you can control your receiver over the internet.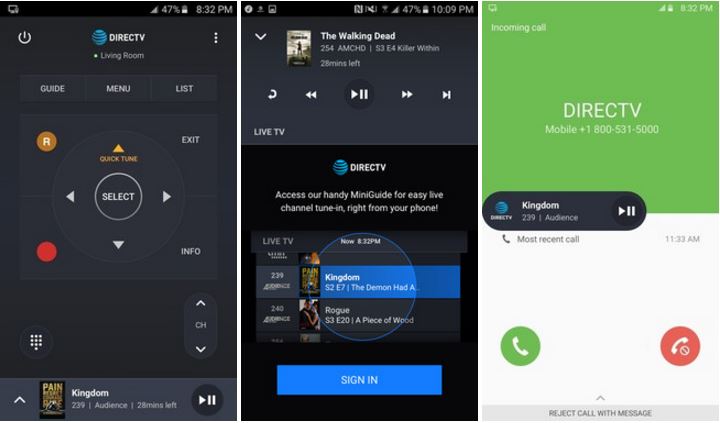 Now you can control the DIRECTV from your smartphone, it helps you to switch on or off the service. The new App lets you switch channels, pause and skip and rewind, and record shows. You can even pause the TV if you have got a call with just a tap on your device. DIRECTV App also have floatable menu which let you control your TV unless what you are doing on your device.
DIRECTV Remote App features:
Use your phone to change channels, pause, fast forward, rewind and record your favorite shows… just like you do with other DIRECTV remote controls!
The Mini Guide feature within the app allows you to preview programming on your phone and then switch it to your TV screen without interruption!
Use the app to control every HD receiver in your home!
The app will let you know when a receiver is detected.
The Play/Pause button allows you to pause what you're watching when you receive an incoming call and resume watching when you are finished talking.
Guys what are you waiting for ? Just hit the source link below to downlaod this useful app from the Play Store.