Many biggies in the internet world are launching their own version of Automated or Artificial Intelligence powered assistants. First Google announced Google Now, then Google Assitant, Apple also came in with Siri few years back, Samsung launches its Bixby. Now, it's turn for Facebook.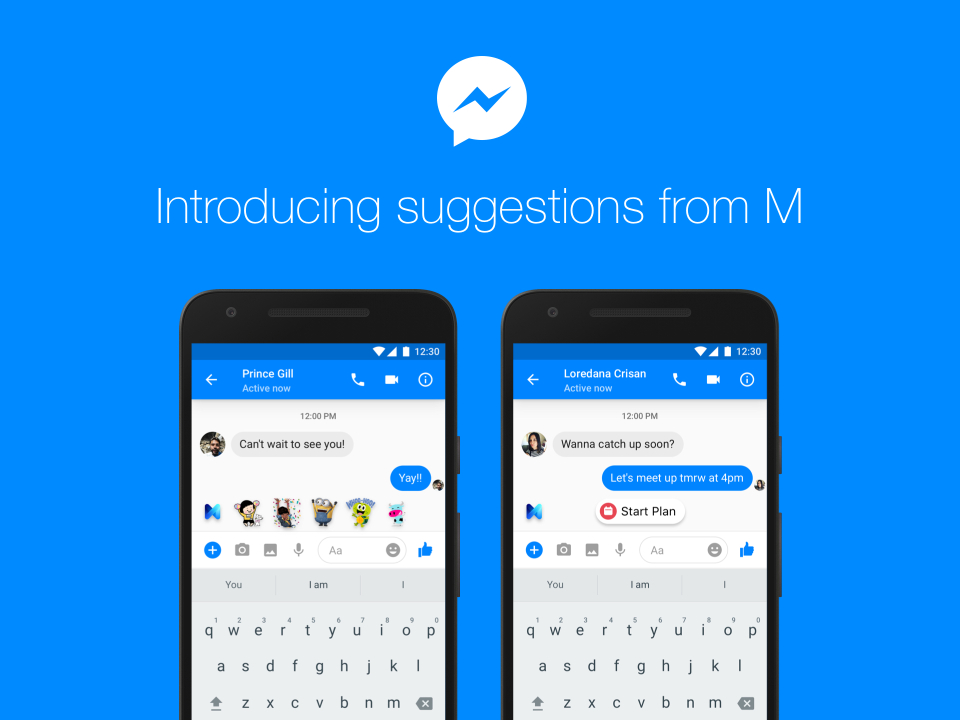 They have launched the M Automated Assistant for Messenger. It is powered with Artificial Intelligence features to automate some things for you. It can suggest you smileys, stickers, sharing your location, making plans when sense similar chat in the Messenger.
M Assitant Features:
Sending stickers: M shares fun sticker suggestions for your daily life interactions like "Thank you" or "Bye-bye."
Paying or requesting money: M recognizes when people are discussing payments and gives them the option of easily sending or requesting money.
Sharing your location: M can suggest an option to share your location during a conversation.
Making plans: If people are talking about getting together, M helps coordinating a plan.
Starting a poll (in group conversations only): Have a hard time making decisions in a group? M lets you set a poll topic and vote in group conversations.
Getting a Ride: Talking about going somewhere? M suggests "Get A Ride" and shares an option of Lyft or Uber.
The whole M assistant relies on Artificial Intelligence. It suggests relevant things to you and helps to easily get things done. It will help to share the content quickly. The content here involves, videos, GIFs, Stickers, Links, searches and more.
Currently Facebook is rolling out in the US on Android and iOS platforms. Gradually, it will start rolling out to other countries within a span of few days.
As suggestions from M start to roll out to users in the US, Messenger users across the globe will also start to see a redesigned way to compose messages.
Additionally, Facebook has added lot of new features to the Messenger in last couple of quarters.
You guys need to update your apps in order to get the M Assistant.