Here we are with 47 temporary free Apps and 39 discounted Apps available for this week in Play Store. From quite some time Google is offering some paid apps for free while others see a price cut for a limited time.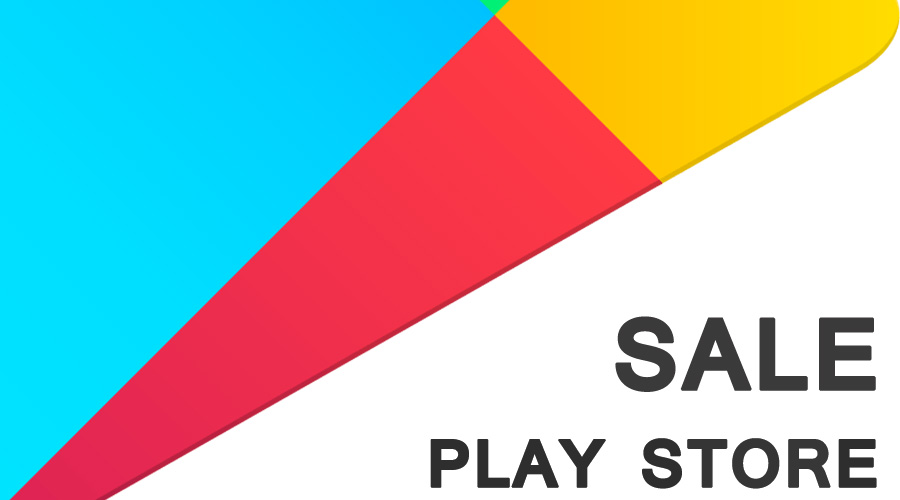 We have made several Premium Free Apps guides last week also. You can check it by going through the Free Apps Guide here on GoAndroid.  We have also received an offer of free 4 months of Google Music subscription with YouTube Red and you can also avail.
The Free and discounted apps are available in all the sections of Play Store. Which includes Apps, icon Packs, Wallpaper Apps, Games, etc. If you want to get your hands on some of the top-rated apps, but its high price is refraining you from the purchase, you can always check this space. You never know when your favorite paid apps are on the offer and you may get it for free or a discounted price.
Just go through the list of Free and on Sale Android Apps below.
Free Apps and Games
Apps
Math up to 100 $0.99 -> Free

Avoid It $2.49 -> Free
Cityscape(s) $0.99 -> Free
Coder Book $0.99 -> Free
Smart Swipe (Sub) Launcher – Quick Arc Launcher $1.50 -> Free
Vibration Meter PRO $3.99 -> Free
Volume Plus $0.99 -> Free
CryptoCalc $0.99 -> Free
FK Financial Calculator Pro $2.99 -> Free
mPro.Скорая помощь $4.49 -> Free
Poker Equity Calculator Pro for No Limit Hold'em $1.49 -> Free
Games
DeepAbyss+ $0.99 -> Free

0 to Billionaire (No Ads) $1.00 -> Free

Add and subtract 10  $0.99 -> Free

Drawtopia Premium $1.99 -> Free

Collect or Die $1.99 -> Free

2D Monster Huntz offline $0.99 -> Free
CELL 13 – Platform Portal Puzzle $3.99 -> Free
Mystery of Fortune 2 $0.99 -> Free
Acrostics Crossword Puzzles $3.99 -> Free
Add and subtract within 20 $1.99 -> Free
Bubble Bubble Bremens $0.99 -> Free
Monster Fantasy:World Champion $0.99 -> Free
Wari Gari Chicken $0.99 -> Free
Icon packs & customization
Toro Icon Pack $1.99 -> Free

Ancient Street 3D LWP $1.00 -> Free

Japanese Geisha Doll 3D $1.00 -> Free

Halloween Graveyard 3D $1.00 -> Free

Wallzy Pro – UHD wallpapers $0.99 -> Free

Smart Swipe (Sub) Launcher – Quick Arc Launcher $1.50 -> Free
Project X Icon Pack $1.49 -> Free
Six – Icon Pack $0.99 -> Free
3D Stonehenge Pro lwp $1.49 -> Free
Vesuv icon pack red glow gold black $1.49 -> Free
Memies – Icon Pack $0.99 -> Free
Far Galaxy 3D Live Wallpaper $1.49 -> Free
Fantasy Tunnel Live Wallpaper $1.49 -> Free
Firefly Forest Live Wallpaper $1.49 -> Free
Firefly Forest II LWP $1.49 -> Free
Firefly Jungle Live Wallpaper $1.49 -> Free
Galaxy Pack 3D Live Wallpaper $1.49 -> Free
Lost Jungle 3D Live Wallpaper $1.49 -> Free
Mushroom Firefly Jungle LWP $1.49 -> Free
Planets Live Wallpaper $1.49 -> Free
Poly Island 3D Live Wallpaper $1.49 -> Free
Scifi Particles 3D Wallpaper $1.49 -> Free
Volcano 3D Live Wallpaper $1.49 -> Free
Sale
Apps
Aqualert Premium: Water Tracker Intake & Reminder $2.99 -> $0.99
Pupil Distance | PD Meter $2.99 -> $1.49
Пикап СМС (Pickup SMS) FULL $2.49 -> $1.49
Blue Light Filter Pro $2.49 -> $0.99
Double Tap Pro $1.99 -> $0.99
Talk to HUE $1.99 -> $0.99
Weather Station $2.49 -> $1.49
KORG Kaossilator for Android $19.99 -> $9.99
Neukirchener Kalender 2017 $4.49 -> $2.49
Screen Lock Pro $2.37 -> $0.99
Games
VGB – GameBoy (GBC) Emulator $3.99 -> $1.99

Pictionary (Ad free) $2.99 -> $0.99

Chibi Survivor Weather Lord PRO $2.99 -> $0.99
Warhammer: Arcane Magic $1.99 -> $0.99
Block Out HD Full $3.99 -> $0.99
Color Magnet $2.99 -> $0.99
Aces of the Luftwaffe Premium $2.99 -> $0.99
Champion Go ~Crazy Stone~ $4.99 -> $3.49
FATAL FURY SPECIAL $3.39 -> $1.99
GAROU: MARK OF THE WOLVES $3.99 -> $1.99
James' amazing adventures $2.99 -> $0.99
METAL SLUG $2.99 -> $0.99
METAL SLUG 2 $2.99 -> $0.99
METAL SLUG 3 $2.99 -> $0.99
METAL SLUG X $2.99 -> $0.99
Roald Dahl's House of Twits $2.37 -> $0.99
SAMURAI SHODOWN II $2.99 -> $0.99
Talisman $3.99 -> $1.49
THE KING OF FIGHTERS '97 $2.99 -> $0.99
THE KING OF FIGHTERS '98 $2.99 -> $0.99
To the Moon $4.99 -> $2.99
the SilverBullet $4.49 -> $0.99
The Terminal 2 $1.99 -> $0.99
YANKAI'S TRIANGLE $2.99 -> $0.99
ガイラルディア3 $2.99 -> $0.99
Icon packs & customization
LAURUS Analog Clock Widget $1.99 -> $0.99
LAURUS Digital Clock Widget $1.99 -> $0.99
LAURUS Icon Pack $1.49 -> $0.99
Vigour Icons- Icon Pack $1.49 -> $0.99