Google is likely pushing a new update for Chrome for Android carrying several important and useful features for tablets and other big display Android devices. To improve the productivity of Chrome users, Google introduced three new features that you should check – Chrome Grid View, the ability to load Desktop Version by Default and the option to drag-and-drop images.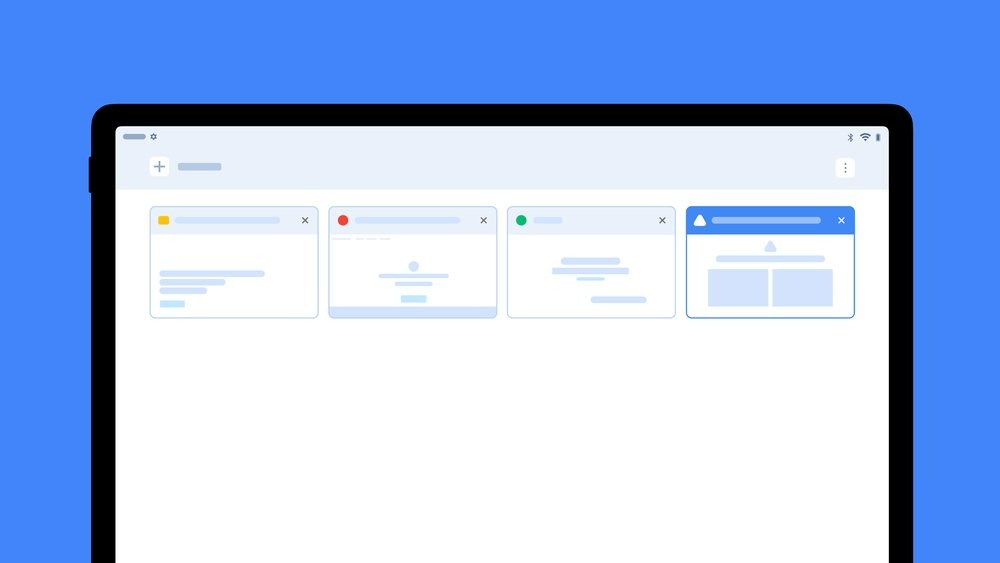 Related: Download Pixel 7 'Natural Elements' ringtones for all Pixel smartphones
Chrome Tab Grid
Chrome Grid is a long-awaited feature that replaces the tab strip UI on Android tablets. The desktop-like tabs with a preview of the content will be available on tablets. Moreover, a familiar button to show the opened tabs count will be part of the latest UI tweak.
The feature can be enabled by toggling the Chrome flag as follows:
chrome://flags/#enable-tab-groups-for-tablets
Lock the Desktop Version of the Site 
The desktop version of the site feature can be enabled by default by heading to Settings > Site Settings > Desktop Site. It is quite a useful feature which may benefit the end users and will save additional taps every time user wants to access the desktop site.
Drag-and-drop Images, Text and Images
Last is the Drag-and-Drop images, text and links between browsers and other apps. It will be helpful if using multiple apps in split mode. The user can directly drag images from the browser to the Google Keep app or there are several other use cases.
Must See: [Update: Added Feather Wallpapers] Download Official Google Pixel 7 Wallpapers!
Google's continuous efforts to improve the usefulness of Chrome for Android are paving way for new features that will improve the overall usability and productivity of the users. Some of the above features are already available for the users, and the rest will be out within this month.