Google recently released October 2022 Google System update for Pixel and other Android devices. There are many new features and enhancements, but the Pixel 7 and Pixel 7 Pro duo is having some error while installing the same update. According to a report by 9to5Google, some users are reporting the issue to install under 1MB Play System update on the new Pixel smartphones.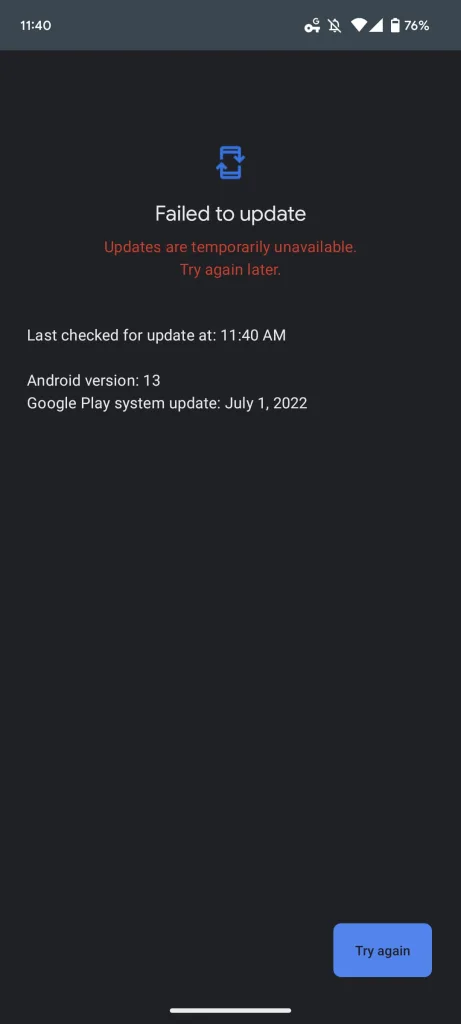 The issues persist even after rebooting the device. Surprisingly, the Pixel 7 and Pixel 7 Pro is running July Play System updates. The update weighing over 7.6KB features the changelog, "Latest security update from Google. Update now to keep safe and improve device stability." 
The Play System Update brings all no-so-urgent changes to the device which enhances the security, functionality and behaviour of certain apps. It is a great utility that brings several new changes without a major update to the device. Most of the Google Apps are optimized via the Google System update.
The issue persists on both the Pixel 7 and Pixel 7 Pro. We hope that the next firmware update for the devices will fix the issue. In the meantime, you can check other major and minor Pixel 7 and Pixel 7 Pro issues and how to fix those.
Related: List of Pixel 7 features that will be available for old Pixel devices?
Does your new Pixel device also feature a similar issue while updating the Play System? Do let us know via the comments below.