Today, Facebook is one of the leading social networking websites worldwide. There may be many reasons for Facebook's continued success over the past few years, one of them being, Facebook really knows what its users want. Therefore, the company keeps rolling out regular updates to keep your mobile app/desktop website more secure and up-to-date.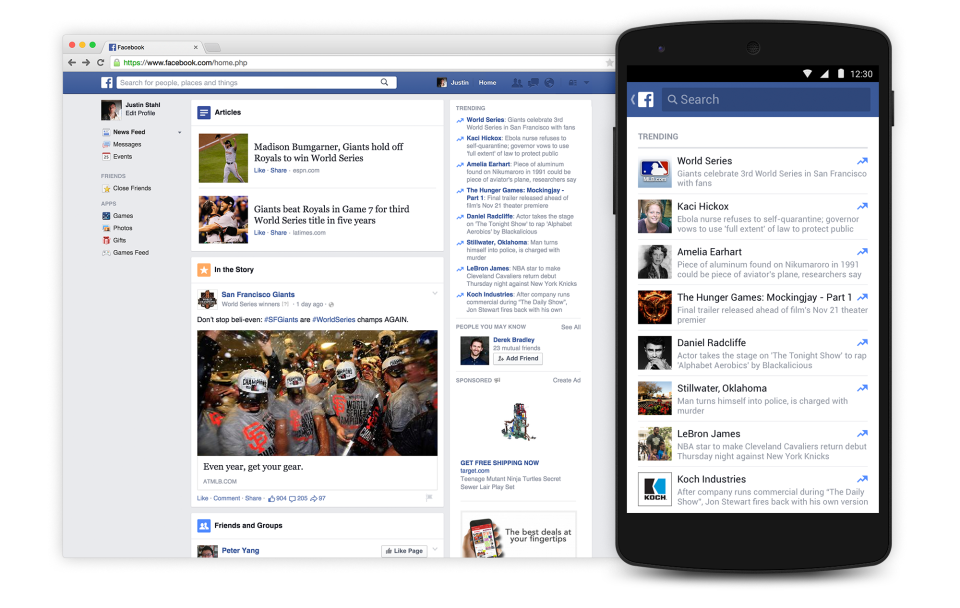 Facebook has now updated its mobile app with "Trending" section. This feature is already available for desktop for a while now. The Trending section displays a list of topics which are quite popular and being discussed on Facebook platform. These trending topics may vary for every individual/user based on pages you like, pages you visit regularly, your location and what's new across entire Facebook.
In order to see the Trending topics on your mobile app, you need to tap on the search button. Facebook has categorized the Trending topics into five sections.
1. Articles: This section will show you the posts from organizations/businesses covering the story.
2. In the Story: In the Story section you would be able to see posts from people who are part of or involved in the story. If the story is about a vehicle launch, it will show an update from their official page.
3. Friends and Groups: If one of your Facebook friends has posted something about a trending story, you will be able to see it in this particular section. For example, if your favorite sports team has won a series and if your friends are posting about the same, you would be able to see that stuff.
4. Near the Scene: This section shows posts by the users who are near by location where some event occurred. For instance, if there is a live sport event in a sports stadium and users are posting pictures from that place, then it will be displayed under this section.
5. Live Feed: Live Feed will show you a running stream of reactions on the topic from people around the world.
Facebook is continuously working to bring more improvements in order to provide you with a valuable experience. We hope Facebook always keeps Trending!