It has been a long time now when Facebook first debuted as a social networking website and service. Since then Facebook keeps adding and updating the features that provide thriving platform to connect and socialize with people throughout the world. Facebook always wants its user experience to be more interactive. We saw Facebook adding Live feature in the year 2015, though limited to celebrities, it was rolled-out globally in 2016.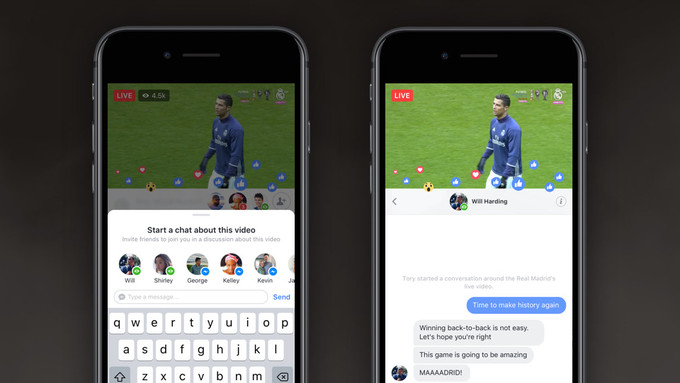 Now, the company has added couple of new features to make the Live experience even more personal with its "Live Chat with Friends" and "Live With" features. Let's start diving into these features to know what exactly they have to offer.
"Live Chat with Friends" now allows users to start a private chat with friends while watching a live feed on a public broadcast. "You're able to jump back into the public conversation at any time, and you can still continue chatting via Messenger after the broadcast ends," explained Facebook in a post. This feature is currently in testing on mobile platforms in select regions around the world. It will be available to all Facebook users this summer.
"Live With" allows users to hang out with their friends via live video from anywhere. Users can now share their screen with a friend to create more personalized interaction.
If you are a Facebook Live guy, you will certainly praise these features for what they offer.