Facebook is always keep experimenting some new features and getting them made available in the Messenger app. Already, users were getting popups for the in app camera console on Messenger.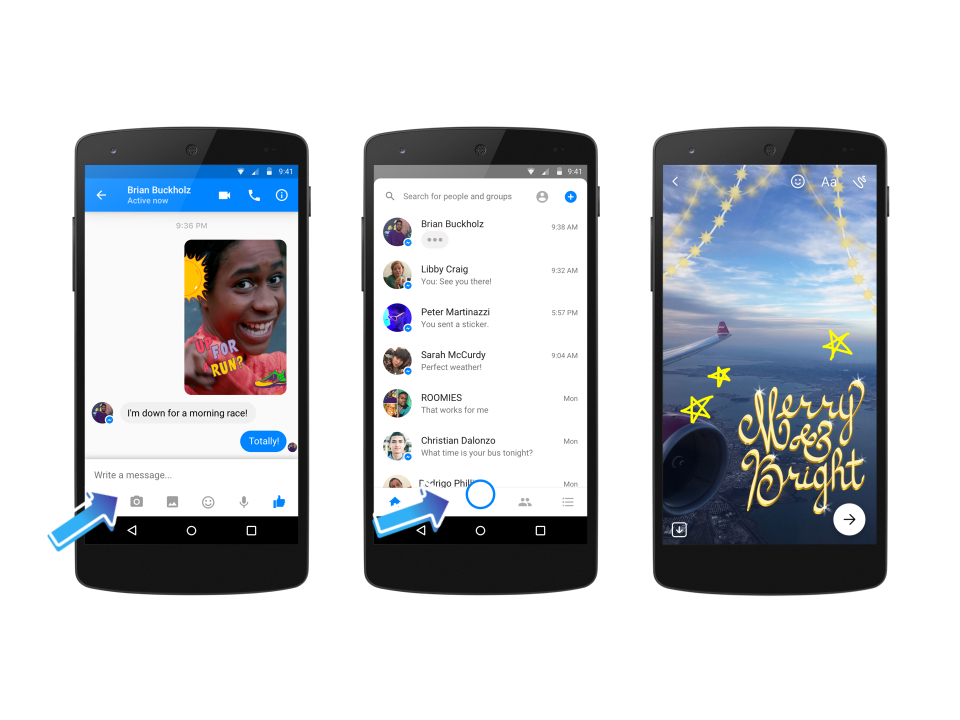 Today, Facebook made it official, they rolled the 'native camera' console into the Messenger app. It will make features list of the messenger much longer. The so-called native camera is easier to access and it has a ton of effects and filters. I'm told by some young people that it's much more like Snapchat now.
Like they have added thousands of stickers, frames, masks and effects to choose from too — and you can personalize exactly how you use it.
Unique to Messenger we've also created a place where you can make your text messages even more fun. Check out the palette icon by the shutter and it will take you to a blank canvas where you can add art and stickers to your text.
So you can update you app from the Play Store.