The Galaxy Enhance-X picture editing app from Samsung has finally been made available for the Galaxy S23 series after being revealed last summer. The "photo upscaled and magic editor" software utilises AI to add HDR to photographs,face-retouching, brighten them, sharpen them, eliminate moire, take away reflections or shadows, correct lens distortion, and turn a standard shot into a portrait one. Additionally, there is a magic button that adjusts an image's quality as the programme sees fit.
Certainly, starting today the app is made available for the Galaxy S23 series. The app is currently running on the initial version of 1.0.55 and it is about 85 MB in size on the Galaxy Store. Once it is strong enough to operate it, it will ultimately reach the Galaxy S22 series and perhaps all Galaxy devices.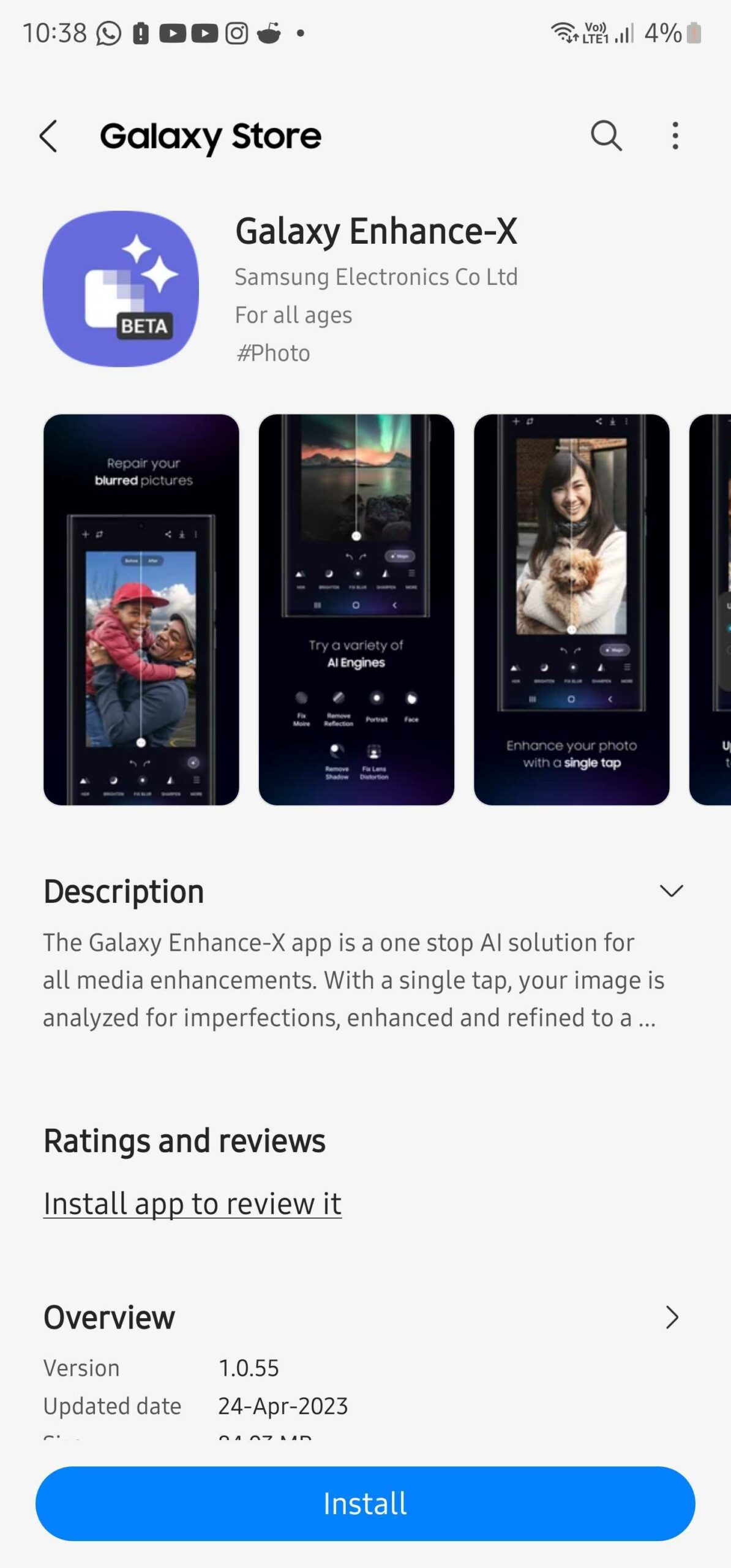 MAKE SURE TO READ: Samsung Galaxy S23 fixes camera issues in the latest April 2023 update
The Galaxy Enhance-X software offers a straightforward tap-to-fix capability through its 'Magic' button. It is comparable to the Photo Remastering feature that currently exists in the default Gallery app. This function examines the image and corrects problems with blur, noise, and loss of information. Following that, you may utilise distinct features like Brighten, Face, Fix Blur, Fix Lens Distortion, Fix Moire, HDR, Portrait, Remove Reflection, Remove Shadows, and Sharpen.
After that, the Face area gives further customization options including skin smoothness, colour tone, jawline, and eye size. The backdrop blur effect and several background blur styles are available in different levels and styles in the app's Portrait function.
ALSO READ: How to find and delete duplicate files on Samsung Galaxy phones