The Korean giant has finally pushed the OneUI 6.0 Beta program for the Samsung Galaxy S23 series. After retracting a couple of times from the official announcement, the giant has finally unveiled the new iteration of its famous OneUI skin. There are plenty of changes that are part of the latest OneUI 6.0. The new version is surely going to be the most polished version of OneUI.
Must See: Download Samsung Galaxy F04 Wallpapers [Official]
OneUI 6.0 Features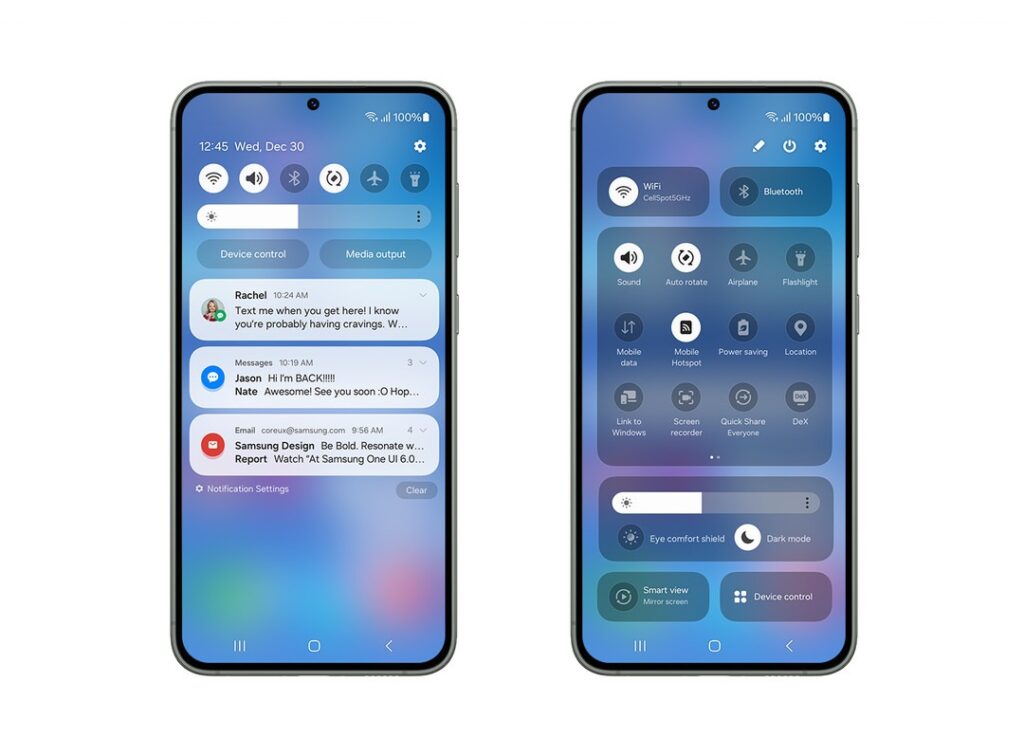 Simplicity and Ease of Access:

One UI 6.0 presents a modern and visually appealing design, focusing on simplicity and elegance.
The default font has been updated, giving a fresh and impactful look to the interface.
New emojis have been introduced to the Samsung Keyboard, enhancing communication and expression.
The Quick Panel, where frequently used features are accessed, has undergone a revamp for a more user-friendly experience.
The brightness control bar is now readily available in the compact Quick Panel, allowing easy adjustment of screen visibility on the fly.
An instant access option has been introduced for the full Quick Panel. Users can quickly access settings with a single downward swipe from the upper right corner of the screen.


More Ways To Personalize Your Experience:

One UI 6.0 offers a plethora of customization options, allowing users to tailor the Galaxy experience to match their habits and preferences.
Lock screen personalization has been taken to the next level. Users can set distinct lock screens based on specific Modes and Routines. For instance, they can set a serene forest photo for Sleep Mode.
A new custom camera widget is introduced, enabling users to preselect a camera mode and storage location. For instance, users can choose portrait mode and designate a folder exclusively for headshots.
OneUI 6.0 Beta Availability
Users in Germany, the United States, and South Korea can enjoy the OneUI 6.0 beta on their Galaxy S23, Galaxy S23+, and Galaxy S23 Ultra smartphones.