One of the most important visual and functional modifications to the Galaxy Z Flip series will occur this year. Samsung's upcoming Galaxy Z Flip 5 seems to have a unique design. Recently, a Tipster Ice universe shared an exclusive protective case of the Galaxy Z Flip 5 on Twitter. The protective case reveals that the outer screen adopts the folder icon. Numerous rumors suggest that the next Galaxy Z Flip 5 will have a larger cover display, and a recent photo leak is adding credence to the notion of a revamp.
The next-generation foldable device's official protective case may be visible in the leaked image below, which depicts a transparent case for the Galaxy Z Flip 5. Three cutouts in the protective case allow for a large cover display with a folder-like form to fit in one of them. The cameras and an LED flash are accommodated by the other two cutouts in the casing.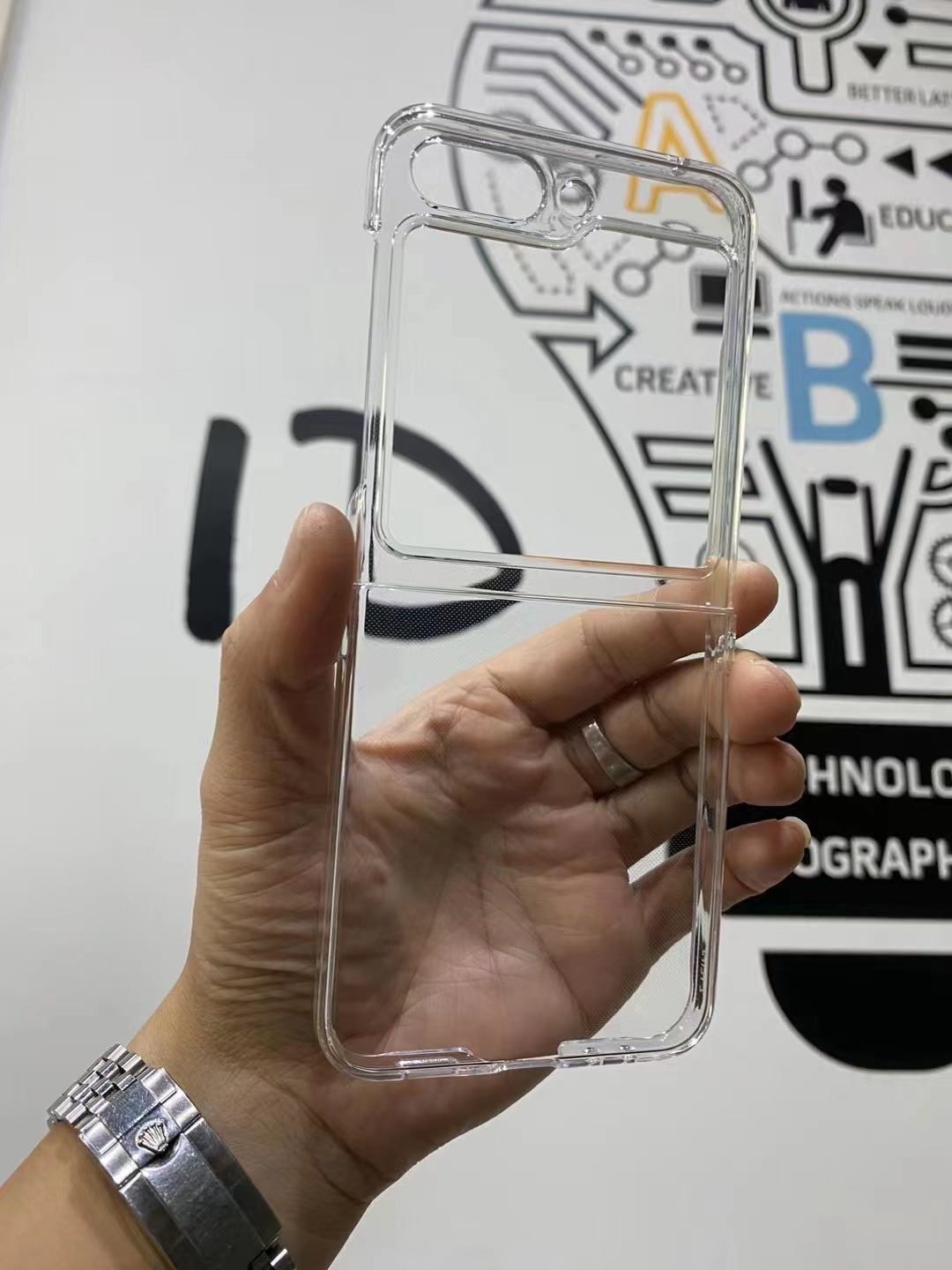 MAKE SURE TO READ: Samsung patents a tri-folding smartphone, revealing a unique design
According to reports, the Galaxy Z Flip 5 will feature a 6.7-inch main display and a 3.4-inch secondary display. The Galaxy Z Flip 5 will reportedly be powered by Qualcomm Snapdragon 8 Gen 2 chipset. The main display will offer more functions, such as notifications, music control, and other functions. The dimensions of the Galaxy Z Flip 5 are about 165mm x 71.8mm x 6.7mm. The Galaxy Z Flip 5 flagship device may launch in early August in the global markets.