As many of you might know, the first foldable smartphone was created by Samsung. Numerous important patents pertaining to foldable smartphones have been acquired by Samsung. For the past few years, it has been the only company to consistently sell foldable smartphones across the globe. The South Korean manufacturer is moving quickly to provide tri-folding phones to the market now that it has a firm grip on the dual-fold phone industry. One of its patents even provides a possible design for its first tri-fold phone.
The USPTO has received a new tri-fold smartphone patent application from it. The probable design and operational complexities of such devices were demonstrated by the patent, which was made public last week. The technology described in the patent employs two hinges to fold a phone and its sizable OLED screen into three substantially equal pieces, generating a zigzag pattern.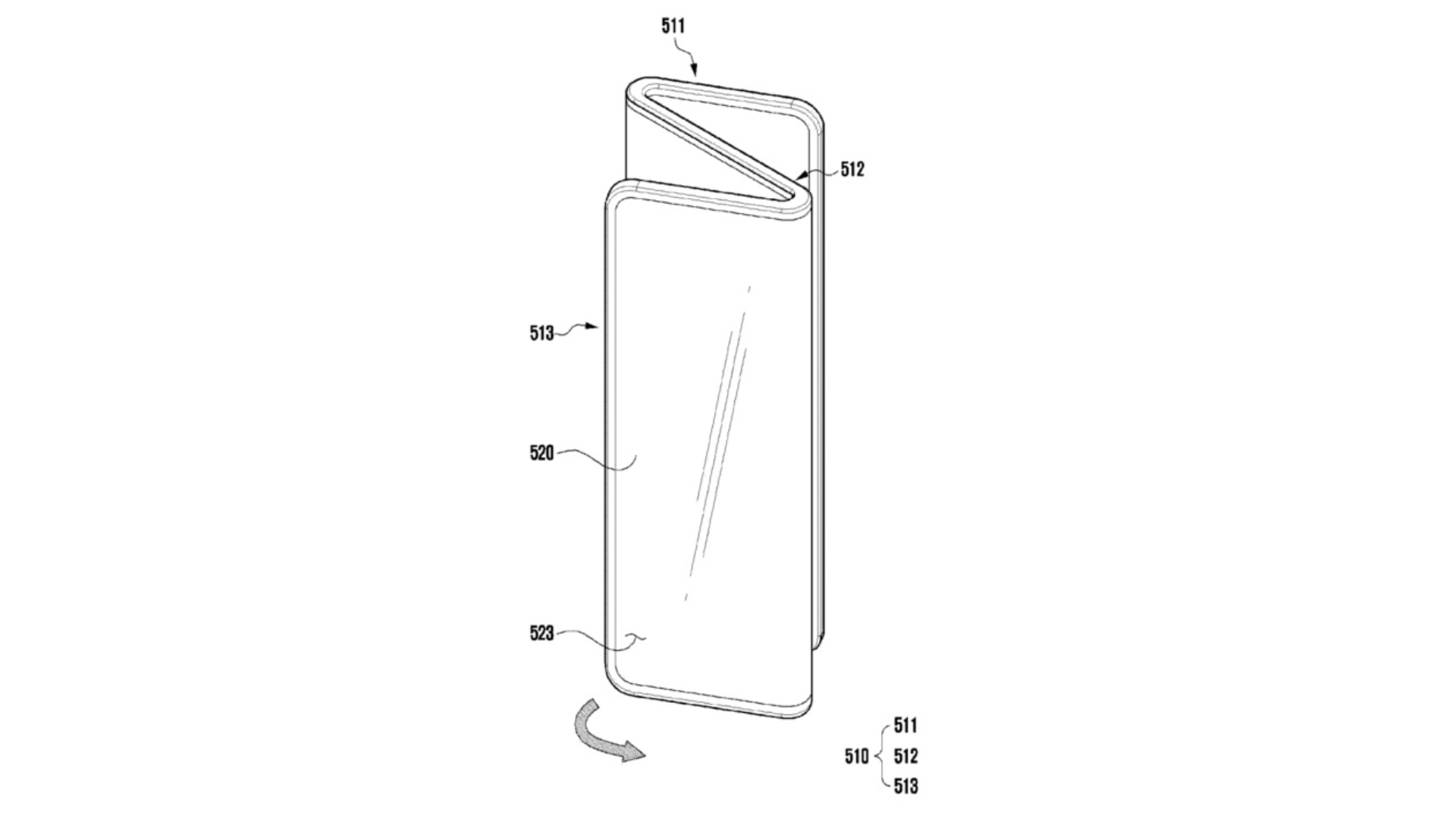 MAKE SURE TO READ: Samsung's Galaxy Enhance-X AI photo editing app is now available for the Galaxy S23 series
In essence, the device transforms from a tablet to a small smartphone, allowing users to enjoy the big screen for watching images and movies and accessing the web in tablet mode and changing it into a smaller device when travelling. To determine what state the phone is in, the patent outlines using sensors and chips in the hinges of the gadget. The processor will receive information from the sensors, such as whether both hinges are fully open, and display UI components across the entire screen.
The OS will only show the user interface on one of the three portions of the screen if the phone is folded so that only one of those three pieces is visible. The new patent reveals that the firm is now closer than ever to a finished product, it is more focused on how the folding status of the device is reported to the OS, whereas earlier patents were more concerned with the folding mechanism of the hinge and the screen.