Snoring is one of the serious health issues yet ignored even if it's annoying. Finally, a tech giant has considered this, and it's none other than Google-owned Fitbit. The company is working to expand its suite of sleep monitoring systems by adding a snoring detection feature.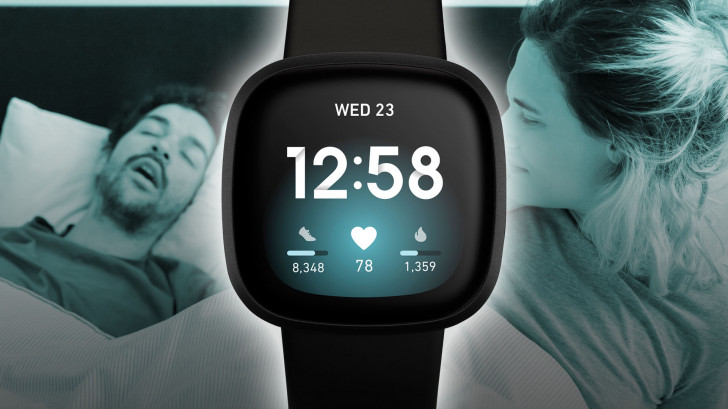 Since this summer, Fitbit has been preparing a feature that will detect your excessive snoring and noise level. After a time, it is now finally rolling out in a stable phase via a software update to the app and devices.​
The feature can determine if the snoring is none or mild, moderate (10 to 40% of your time spent asleep), or frequent (more than 40%). However, the wearable can not differentiate individual sleepers despite isolating snoring and other noises. Therefore, there may be some awkward situation if there's any other snorer in the room.
The Fitbit Versa 3 and Sense supports Snore & Noise Detection using the in-built microphones on the device. However, the feature doesn't come for free. The user has to purchase a Fitbit Premium subscription for $10 a month to access it.
Before paying for the Fitbit Premium to access the snoring detection feature, Versa 3 and Sense owners can also sign up for a free trial. Also, keep in note that using a microphone for hours will drain the battery. So, the company recommends maintaining a 40% charge before testing the night trait.