The Gmail app is the email service platform by Google. Apparently, the app is transforming into a hybrid platform offering multiple services within the app besides mail. With all the newly added workspace features, Gmail is becoming the central hub for every Google communication app.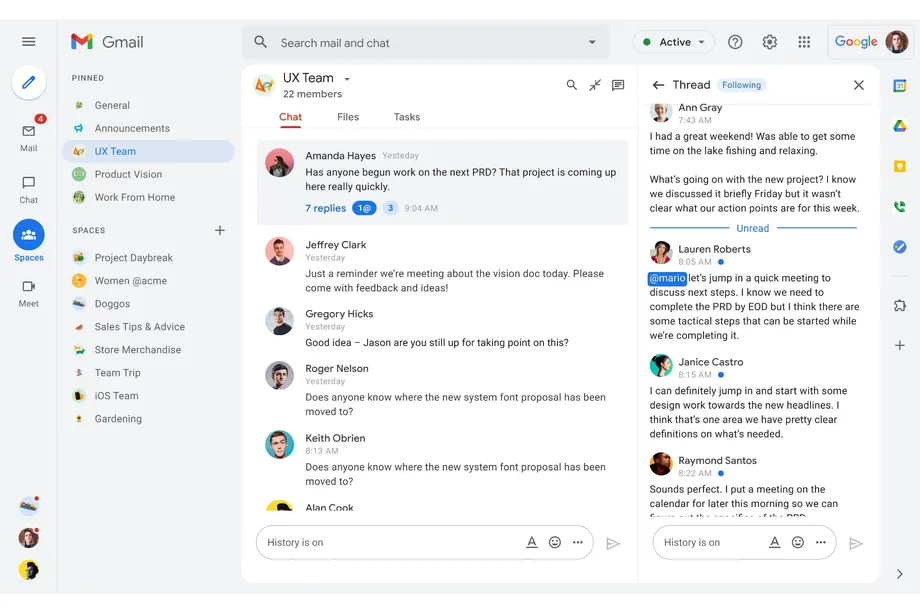 The users can now perform multiple tasks within the Gmail app apart from tracking their mails. The new feature will soon enable the user to call each other on Google Meet. But it can be done inside the Gmail app, not the Meet app. Though the standalone Meet app will get the ability to ring, it cannot create group meetings.
Once the in-app calling feature successfully rolls out, it will work like any other VOIP app. Thus, making it easy for users to take part in group calls. The email is now just another tab of Gmail besides Chat, Spaces, and Meet. In fact, the app will now become a hub for several services including one-on-one chats, group chats, videoconferencing, and calls.
"Google Meet calling is a seamless experience of initiating a video or audio call between one or more participants, complementing more structured, scheduled video meetings. Our intention is to bring Meet calling to all the natural endpoints in Workspace where you'd initiate an ad-hoc call including chats, people cards, and Spaces, but this will come first to one-to-one chats within the Gmail mobile app," says Google.
The changes can take place in the Gmail app in the coming weeks. Also, it could be accompanied by other additions as well.