Google has changed some features and have added new features to the Android Wear. Google will rollout the new features of speaker support and news gestures are also on board.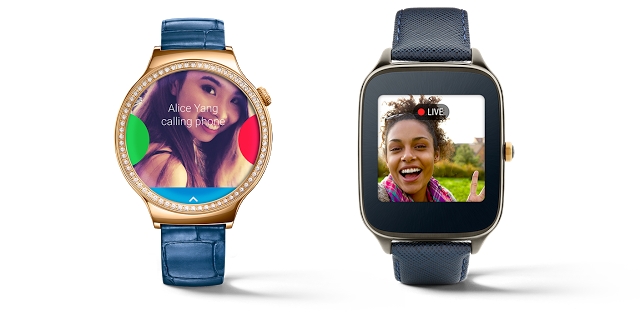 Now you can navigate your watch with new gestures like you can scroll down and up with the flick. Now you can even send more messages with social messaging apps like Whatsapp, Telegram, Messenger, etc.
Navigate your watch with new gestures. Scrolling up and down your card stream is as simple as flicking your wrist. Starting today you can also expand a card, bring up your apps, or return home to your watch face with a push, lift or shake. You'll be able to stay connected to what's important, while keeping your phone (or other hand) in your pocket.
Send more messages with just your voice. With Android Wear, you've always been able to get answers to spoken questions. Now you can also use your voice to send messages from apps like Google Hangouts, Nextplus, Telegram, Viber, WeChat, and WhatsApp. Running late for lunch? Just say "OK Google, Send a WhatsApp message to Nathan: I'll be right there."
Make calls and listen to messages with speaker support. Screening calls from your wrist is a nice convenience that comes with Android Wear. Thanks to speaker support, you can now make and take calls over Bluetooth. And you can listen to audio/video messages with apps like Glide. All you need is a watch with a speaker, which today includes the Huawei Watch and the ASUS ZenWatch 2 (49mm).
Google will rollout the update in next few days. So guys stay connected we will let you guys know about it.