In this very month, Google announced that Instant Apps were now compatible with all Pixel and Nexus devices in India. Those were just baby steps to see the year old project see some progress. While in May, Google started support for Instant Apps officially. But now, the US-based firm has finally announced that 500 million devices will now support the new novel feature.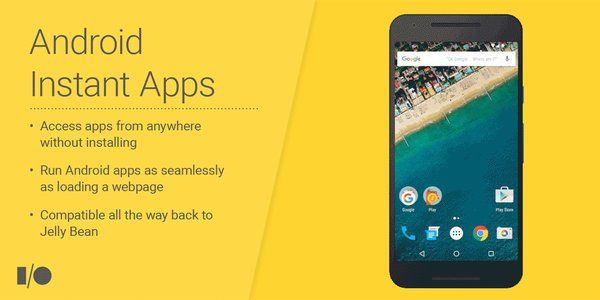 Instant Apps brings us into a world where users don't need to install a full app they might want to use. Instead, they can just download the part they need and it will stay in memory for some time and then vanish. This would be beneficial for both users and developers. For developers, it means more visitors and more exposure for their apps. And who doesn't want that?
There are a handful of companies that are already implementing the new version, said a Google blog post. For instance, Vimeo has seen a 130% increase in session time after Instant Apps. Shopping service Jet also recorded a jump in the conversion rate of 27% after introducing Instant Apps.
Although 500 million devices are now supported, there is considerable work to be done in order to see mass adoption. A large chunk of apps still don't have the feature. Nonetheless, Google opening the doorway for wide-scale compatibility is a good sign of things to come.
Source: Google