When Google launched the concept of Instant apps back in May last year, we awaited about its launch. Now, this great concept is here, announced at the I/O 2017. In 2016, Google didn't even released the SDK to all developers except handful of them. And that is why the concept didn't get out to public.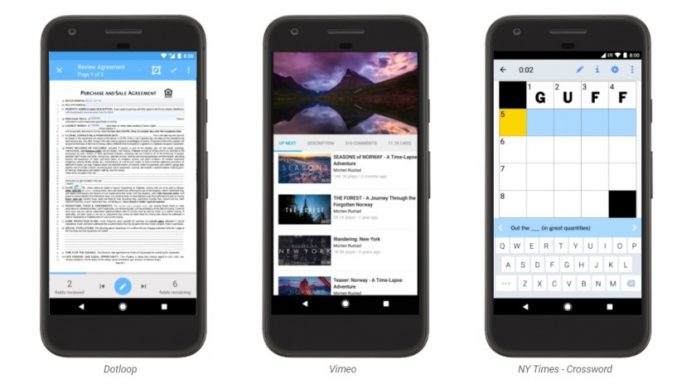 Today at Google I/O 2017, Google Product Manager Ellie Powers announced that the Instant Apps SDK will be available to all developers without any exception. She noted that 50 apps have launched their version of Instant Apps. The Product Manager also said that apps like HotPads, Jet, the New York Times, Vimeo and One Football have got increased user activity and leads after using Instant Apps.
So what are Instant Apps?
To clarify the answer, picture this. Your friend sends you a URL link to an app, say an e-store which you don't want on your smartphone. Now just to visit that link, you will have to download that app which will take up memory and storage. Here comes the role of Instant apps. When you will click on the URL, Instant Apps will automatically pull that part of the app which is needed and open it for you, that's it. There's no download needed for Instant apps to serve you. There can also be many use cases like the one we mentioned right now. Bottom line, it will save you space, time, and also help apps improve their user base.
Google is now providing app developers with the tools to create an Instant App version. To do this Developers must head to the Android Developers website and download the Android Studio 3.0 preview and the Android Instant Apps SDK.
The company also said that it takes roughly 4 to 6 weeks to develop a version of Instant Apps. With Android O you will be able to search for an Instant App right from the home screen search Bar. You will be able to create an icon of the instant App and use it. Instant Apps will be compatible with Android 6.0 Marshmallow, but Android lollipop support is not promised.