Google has rolled out an update to its native app on Android with many new changes, new features and improvement fixes. After Google Doc update and launching Street View Native app, now, its time to re brand Google app with new logo on all whole  Android ecosystem.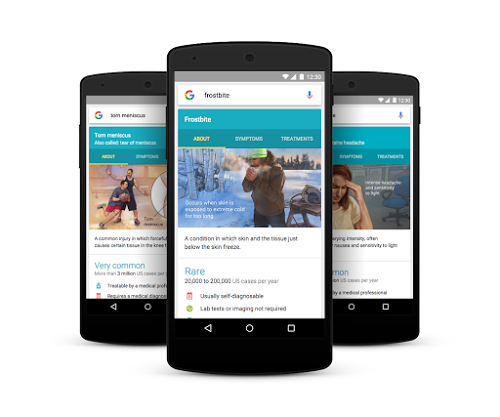 Google rolled health cards in February and after that they were displaying small information about the diseases user search. From today they will get detailed information as Google has updated the Health cards on Google. Now, you will be able to get more detailed information in the cards and even you can download the PDF of that information.
Here are some more changes in Version 5.5.23:
Hundreds more health conditions (soon over 900 total, more than double the number we started with) where you'll get quick at-a-glance info on symptoms, treatments, prevalence, and more
Visual design improvements and some more specific triggering so it's quicker and easier to get the info you need (for example, you can now search for "pink eye symptoms" and you'll get straight to the symptoms tab)
A 'Download PDF' link so you can easily print this information for a doctor's visit—this has been a top request from doctors
You can download the app from the source link below.