Google is updating its stock apps for large-screen Android devices. In the latest development, the Calculator app is getting a new UI for Android tablets. The visual changes are a part of Google Calculator version 8.2.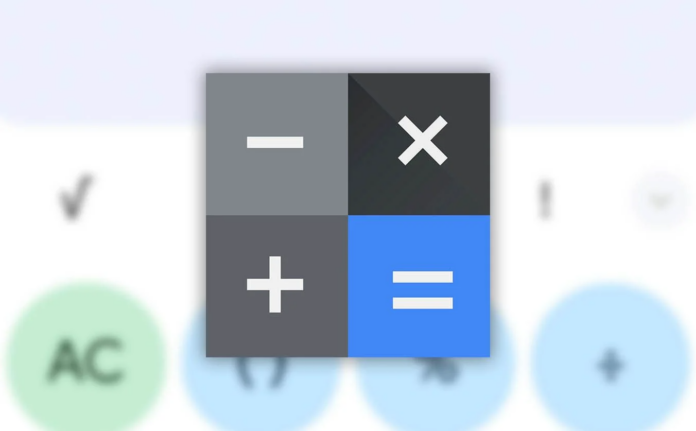 Earlier, the calculator app for the tablet was just a regular landscape version that displayed additional functions on the left side of the keypad. With the latest update, the layout does not t makes up the entire screen. In fact, you can hide the extra function in case they are not needed. With the buttons hidden, the other keys become pill-shaped instead of circles.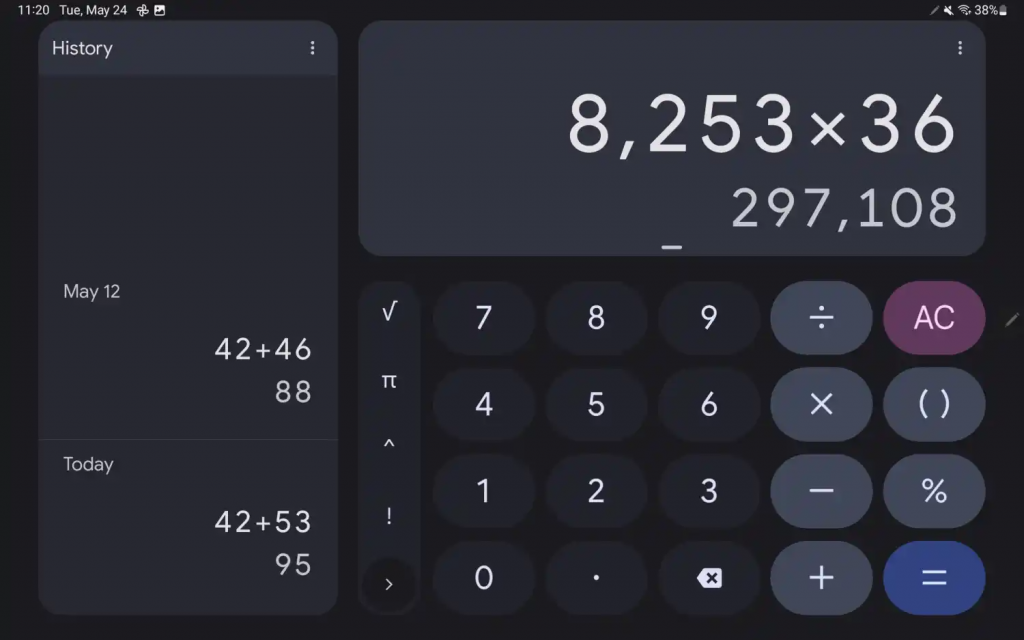 Now that the display area is relatively large, the "History" section is always visible on the left side. Previously, the past actions were accessible by pulling down the screen and hiding the keys.
The latest update is not major, but the two-column UI intends to serve to make multitasking easier and more convenient. In order to use the simple layout, just rotate your phone to portrait orientation.
The Google Calculator 8.2 is rolling out via the Play Store app. However, it is not yet available for everyone. Although you can always sideload it manually.
To recall, the last Google Calculator 8.1 update bought the Material You design. The build added a new style, color theme, and new animations. On top, it received a haptic element as well, making it more engaging, tactile, and appealing. To read more on this, visit our dedicated article.