Google is coming with lots of new hardware products at its upcoming hardware aka Made by Google event on October 9th in New York. There are plenty of rumours about the new devices such as Pixel 3, Pixel 3 XL, Google Home Hub and Google Pixel Slate. Now, there seems to be another device that is coming at the launch event i.e Google Chromcast 3rd edition.
Google Chromecast 3rd Edition changes
Yes, if we believe the latest images then with the design change, the new Chromecast will bring something really good out of the box. As per the pictures posted by a Redditor, Chromecast 3rd edition can be seen with a new design and without any Chromecast logo. In actual, the users bought a Chromecast from a local Best Buy store, but in a surprise, he received the differently designed Google Chromecast which is believed to be the next edition. Its legitimacy is confirmed when Chromecast 3rd edition asked for a new Google Home App version while connecting.
As per the user, new hardware does not carry a magnetic connector that allows easy management of the HDMI cable. Other than this, internal specifications of the device have not revealed. Otherwise, it carries the same components, micro USB port and HDMI port. There are some design changes as said above and those are visible in the image posted by the Redditor.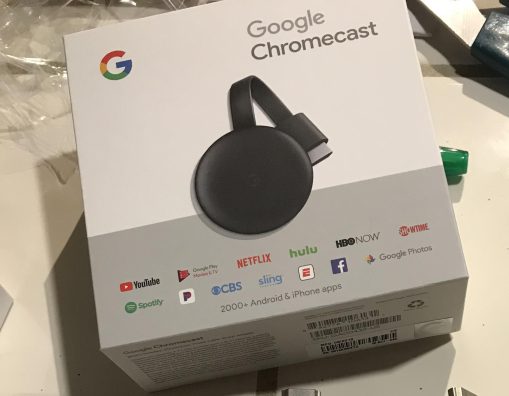 Google Chromecast 3rd edition carries a logo of Big "G" as like of all other Google devices. As per the source, BestBuy has also generated SKU for the item held until October 9th.
So, let's see what comes our way at October 9 Made by Google Event.
(Source)