Google's mobile video calling app, Google Duo has recently surpassed 100 million downloads on the Google Play Store. The app was just introduced last year in Google I/O 2016 and was officially released in August 2016 for Android and iOS platform. The video calling app has achieved the 100 million downloads milestone on the Google Play Store a month before its first anniversary. The number of downloads and ratings itself speak of the app's popularity and utility.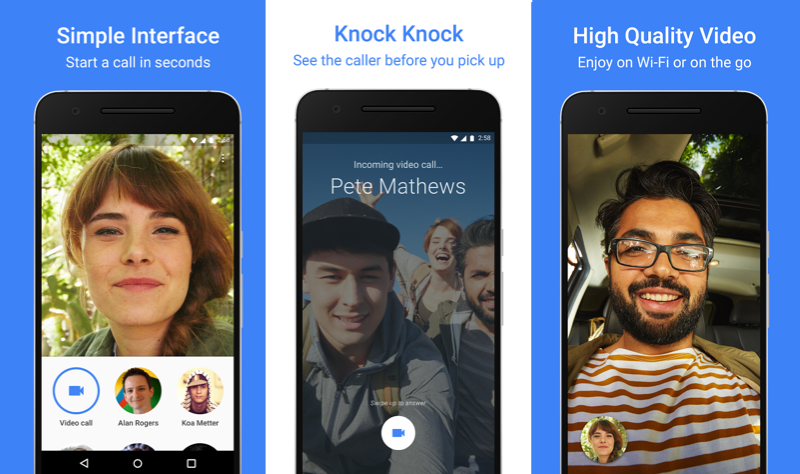 Google Duo grabbed 5 million downloads in the very first week of its initial release and reached 50 million figure just couple of months ago. In the past two months, the app's huge eminence among youth helped it surpass 100 million downloads.
Google Duo offers basic yet effective user interface that helps users stay connected through video calls in high definition even with low-bandwidth networks. Google's Duo app allows users to call anyone from their contact list with end-to-end encryption.
The app offers several unique features which include automatically switching between Wi-Fi and cellular networks, Knock-Knock feature for Android that lets users see a live preview of the caller even before answering. The app also offers audio-only calls, in case you are not up for a video call.
Google is focusing on both its Allo and Duo apps, to make them much more competitive against others. We hope many mlre features to come over both the apps in upcoming months.
The latest that is getting rumored is the web version of Allo. We have received various leaks reporting the functionality to be same as that of Whatsapp Web.
Have you tried the Google Duo App as of now? If not, give it a try from the source link below.