Truecaller is an app available on Android and iOS store, which detects the caller on the phone it is installed. The app has recently come with a new update for Android users in which many new features have been added. Apart from the new features, fixation of few bugs is also present.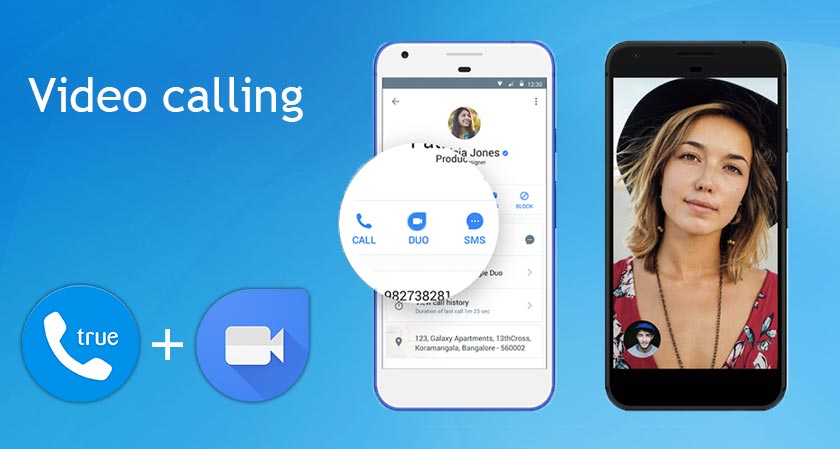 Out of all the features, the most talked about feature is that now you can use Google Duo video calling feature, directly from the Truecaller app. Instead of opening Google Duo every time, i.e. Truecaller supports video calling feature of Google Duo from now onwards.
In recent back Truecaller had tied up with the world's greatest search engine- Google. It is the reason for this app of Google being supported on Truecaller and allowing you directly make video calls from Truecaller. This integrating feature of Truecaller with Google Duo was earlier made available for iOS users, a few days back.
The update also comes with a SIM indicator to the caller ID for your convenience as to from which SIM you intend to make calls. Also, now it allows you to paste a contact no. directly on to the number-pad.
Apart from above mentioned updates, it is also mentionable that the app size has been reduced. It is going to consume lesser internal space as compared to earlier.