Google Earth, as you may know, uses satellite data to display images of the Earth's surface to allow users to see different locations around the world. Whether it be cities, buildings, houses or natural bodies like mountains, terrains etc., it covers most of the locations around the world in a 3D view. Google keeps on adding different features and tools to experience Google Earth in a more vivid way. At this time, Google has added live content to provide you with an all new and amazing real-time experience.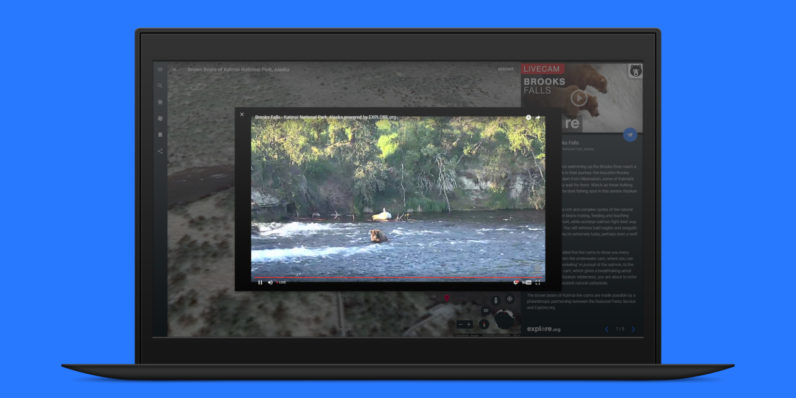 Google has now added live video feeds to its Voyager storytelling section, which lets you take interactive guided tours of interesting places around the globe. The below live video feed is from the Katmai National Park in Alaska, which sees brown bears emerge from half a year of hibernation to catch salmon in the Brooks River.
The team at Explore.org has set up five cameras across Katmai, with one underwater camera so you can clearly see the bears hunt salmon in their element. The above live video is just one of the many video feeds that have been added. You may check out all the live feeds by heading to this link.
Well, it's a welcome move from Google to provide such an amazing feature for Google Earth enthusiasts.