Last year Google launched Motion Stills, an app for iOS platform which turns live photos into stabilized GIFs and looping videos. Today, after a year, Internet giant, Google launched same app for Android platform.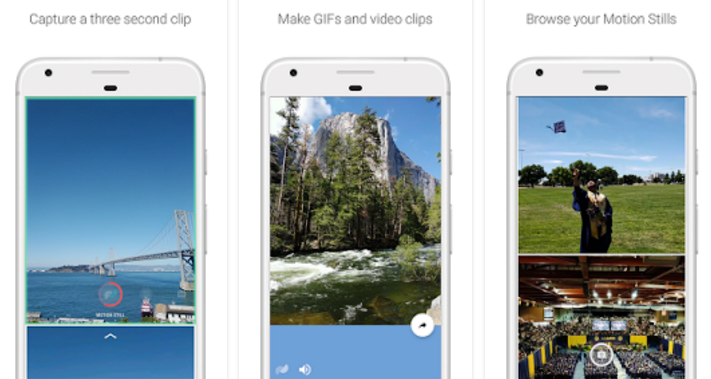 As Android devices don't have live photos. The app will make use of stabilization algorithms and allow users to capture stabilized short videos and turn them into looping GIFs with a single tap. One can also use app for creating fast forward (hyperlapse like) video clips. Users can select quality of GIF. The best thing about the app is that it does everything in real time so that we don't have to wait for anything.
After the launch of Motion Stills on Google Play Store, Google said :
"For this release, we redesigned our existing iOS video processing pipeline to use a streaming approach that processes each frame of a video as it is being recorded. By computing intermediate motion metadata, we are able to immediately stabilize the recording while still performing loop optimization over the full sequence. All this leads to instant results after recording — no waiting required to share your new GIF."
The Motion Stills is compatible with Android devices running on Android version 5.1 or later. Google also promised that it will add new features to the app over the period of time. You can download the Motion Stills app from Google Play Store or just click here.