Google Home Hub, a smart display device with Google Assistant loaded into it is getting ready for launch at the Google Pixel 3 launch event in October. Last year, a similar device with Google Assistant on board was launched by Lynky. This time, Google is launching its own hardware device to test the actual potential of this new kind of device.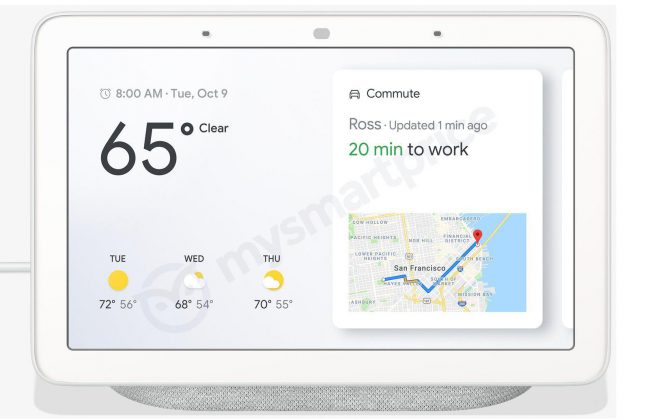 Today, our folks at MySmartprice have leaked some details along with the actual picture of the Google Home Hub. It seems like a tablet inspired by Home Max, launched last year. As far as the design is concerned, then we can have a look at the design, which shows a Google Home products like Microphone on-off button. Further, we can see a dock like design speakers with AC supply. On the front, there's a Camera with a speaker grill like thing on the top of the side. Further, it measures around 7 inch in size and have very unusual thick bezels.
It will show the daily commute information on your display like weather, time, etc. It's shape is quite suareish. Well, it will have all the useful commands and voice searches, that you usually converse on your Google Assistant powered devices.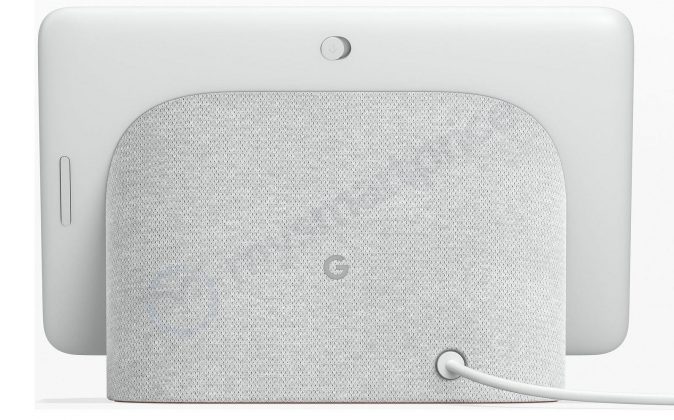 Currently, the price and all other details are not yet live but Google is making 3 million units. Well, all the products are going live by October 9.