Google Home Max is another variant of the Google Home that has got launched at Google hardware Event 2017. Along with the Google Home Mini and other new changes that Google Home product has received, this is yet another big announcement,. The new and the biggest version of the Google Home packs big speakers for loud yet quality music.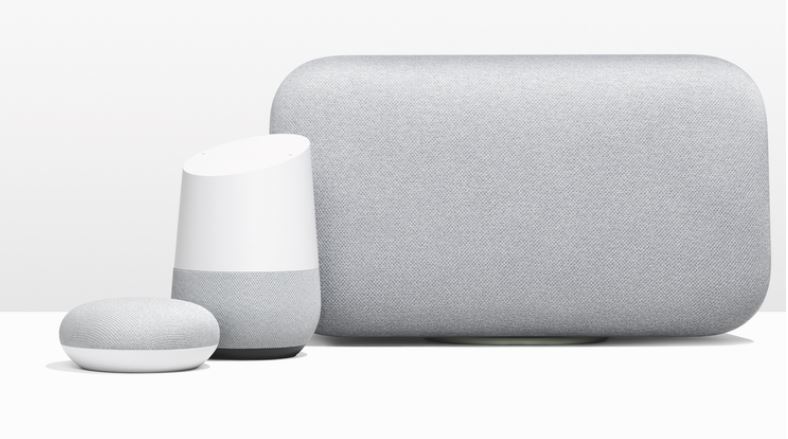 Its high-fidelity sound is built on a foundation of premium hardware. With dual 4.5-inch high-excursion woofers, you'll get deep, balanced bass.
It is the new kifn of audio experience with Artificial Intelligence #madebyGoogle.  It packs Bluetooth and Aux port for the input and output of the sound.
It is available in two color variants Charcoal and grey. Here's the video teaser of the Google Home Max:
In Addition, now  you can control more than 1,000 smart home products from 100+ brands, with just your voice.
Google Home Mini is $49 and will be available in stores starting October 19.
Availability Google Home:
Google Store, Best Buy, Walmart, Target, Verizon and more. Mini will also be available in the U.K., Canada, Germany, France, Australia, and soon Japan. Voice Match is now available in those countries as well. Google Home Max will launch in the U.S. for $399 and comes with 12 months of ad-free YouTube Music—this offer is for new subscribers only and you have until February to claim it. Starting November 13, you can pre-order online from the Google Store, Best Buy and other retailers.
Well, you can checkout the full coverage of the Google Hardware Event 2017.