Even though you are much less likely to type words on your Android TV than your smartphone, Google is still revamping things and trying new layouts for the TV version of its OS. Google did introduce voice to make the process less frustrating, but some apps can't help it. They just demand your fingers. The traditional keyboard layout that is used right now isn't much of a pain but for some reason, Google is pushing an alphabetical layout.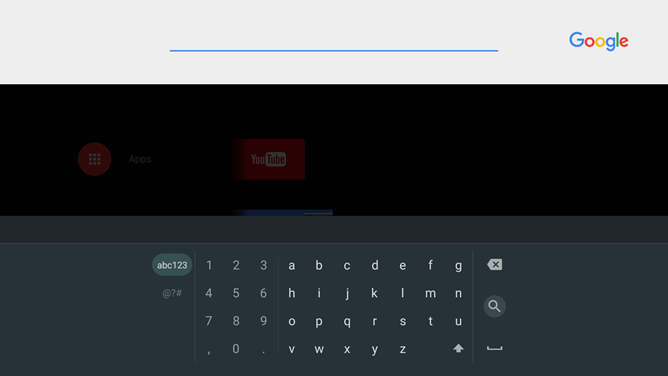 The Alphabet owned company brought Gboard to Android TV for Android O. With Gboard the QWERTY layout is changing to an alphabetical layout. There are other TV operating systems that use this layout. With this change, Gboard also comes with all other features packed in the Android version.
The new layout shifts to 4 short rows instead of 3 and adds number keys on the left side. The new layout would definitely require some getting used to, since the QWERTY keypad has been used like forever. The change will annoy some users definitely. Google doesn't provide any explanation for the fact as well so we are at a loss to see the benefits.
As we said, the update is not for all versions, it's just for Android O developer preview 3. Moreover, it works only on x86 architecture-based TVs.