Huawei announced that the Huawei Watch 2 will have a Porsche design at the Mobile World Congress Event back in February. The watch is now launched officially and currently available for purchase only in the Europe and UK markets. The smartwatch is priced at €795 ($925) and the watch faces are Porsche designed.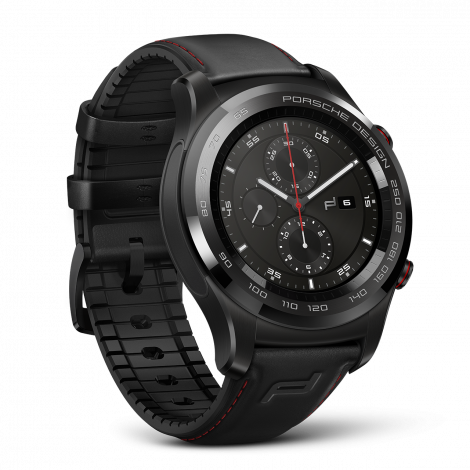 Huawei has not yet revealed when the Porsche design Huawei watch 2. It will be available for purchase in the US and other places across the world. The Huawei watch comes with a Tachymeter bezel and has a red stitched strap. The watch is also said to feature an AMOLED display and is protected by Gorilla Glass.
Apart from this, the watch is IP68 and is ideal for exercise and sports activities. It also sports a heart rate sensor and supports Bluetooth 4.1 and has a 420 mAh battery built in. The Huawei Watch 2 is expected to last for almost 2 days and with tracking sensors like GPS and Heart rate monitor turned on, it might last up to 10 hours.
Apart from Europe and UK launch, Huawei is planning to launch the Huawei Watch 2 to Germany, France, China and many other countries. Until then the Porsche design Huawei watch 2 will be available for purchase only in Europe and UK. Let us know in the comments below your thoughts on the design and price of the Huawei Watch 2.