Google is rolling out the new feature in its Maps app. The New Parking Difficulty features will help you to park your vehicle. This feature is first spotted in the Beta App of Google Maps approximately a week ago.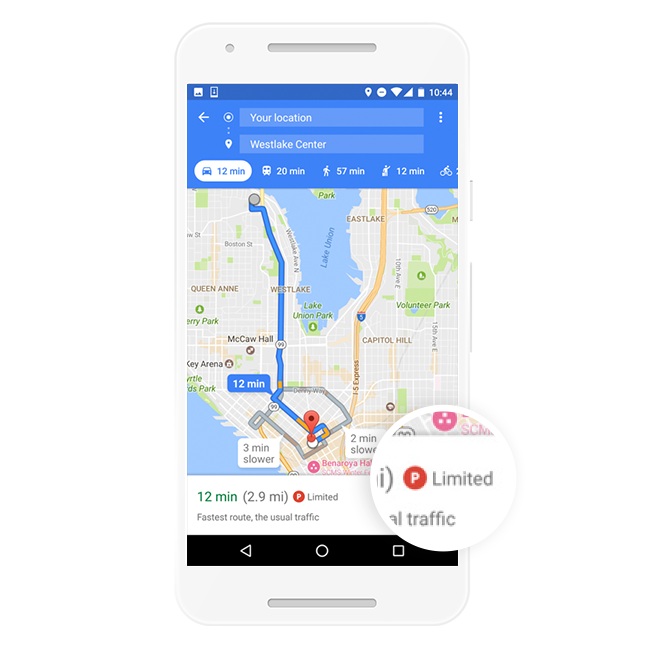 The new feature will provide information on parking difficulty at a destination in 25 metro areas in the U.S. The parking difficulty will be indicated by the icon in which letter P is embedded. The Data will be displayed on the historical parking data, if you find parking is busy. Than Google Maps shows you the alternate parking spaces in that area.
Google:-
For now, look out for parking difficulty icons in the following metro areas across the U.S.: San Francisco, Seattle, Miami, Atlanta, Boston, Charlotte, Chicago, Detroit, Los Angeles, Minneapolis/St. Paul, New York City, Orlando, Philadelphia, Pittsburgh, San Diego, St. Louis, Tampa, Washington, DC, Cleveland, Dallas/Fort Worth, Denver, Houston, Phoenix, Portland and Sacramento.