The Google Meet hosts on the desktop already have the power to mute all participants at once. With the latest update, the host will get more control as the platform is receiving the new Audio and Video Lock feature.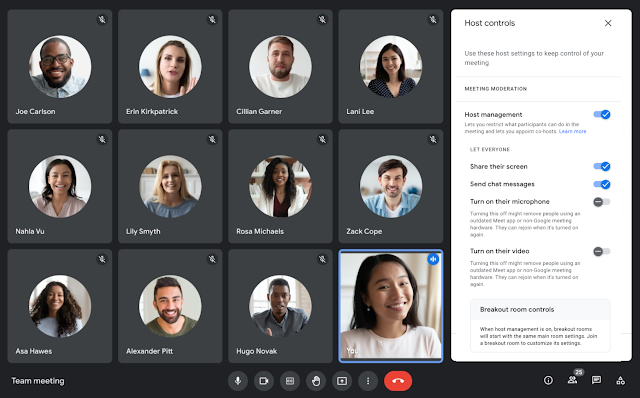 The feature allows the host to turn off the microphone and camera of select participants during a meeting. Also, the Audio and Video Lock does not allow the participants to turn them back on unless the host unlocks them. That implies, the members can not unmute themselves once they are mute by the organizer.
The announcement was made via a Google blog post. It says that the Audio and Video Lock feature gives hosts more balanced control over their meetings to ensure smooth functioning and productivity. Additionally, the host also has the power to allow different levels of participation from attendees.
The participant will be removed from the meeting in case he is not using the updated version with the new feature and the host or co-host turns on either of the locks. And if the participant tries to join a meeting that has either of these locks enabled, he will be asked to update the app or join the meeting from another device. These participants can join trouble-free if the host turns off the audio or video locks.
The locks will also be applied to any subsequently launched breakout rooms during a call. Once a breakout room is formed, any lock setting changes in an individual room will not affect the settings of other breakout rooms or the main meeting.
Users need to have the latest updated version of the Google Meet or Gmail app. The Audio and Video Lock feature works on devices with Android OS version M or newer and iOS version 12 or higher.