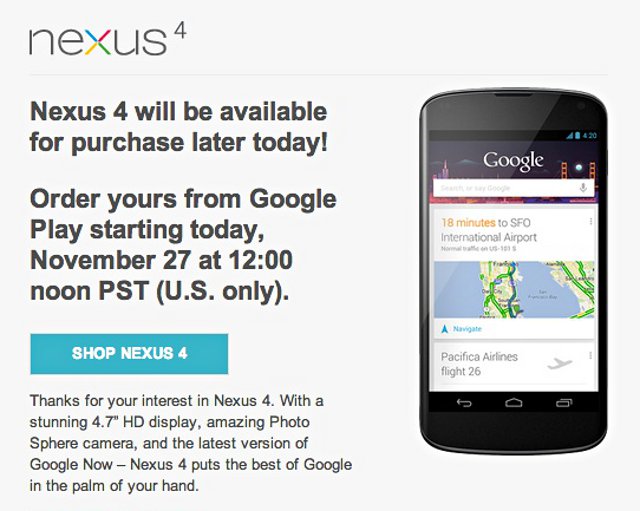 Google today sent out mails to users saying that Google Nexus 4 will be available for purchase at 12:00 Noon PST in US. If you previously ran out of luck, today's your day to finally order one or two. It's unclear exactly how many Nexus 4 smartphones to be made available for sale globally during the initial run.
The Nexus 4 originally went on sale Nov. 13, but it went out of stock in minutes and in Europe and also in US. Google Play site also showed some errors during launch. Hope that this time Nexus 4 will remain in stock for some hours. Here are directly links to them at Google Play:
This is the time wait and wait.. 3 hours  still left..
So are you ready to grab it?