Google is gearing up for its product launch event on 9th October in New York. There are a lot of leaks and reports on the web about the upcoming products of Google. Today again a new leak pops up i.e. Google Pixel stand which will be used as a wireless charger for Pixel 3 and Pixel 3 XL. Last week the Pixel Stand spotted as animation in Google app, But today the real photo of Pixel Stand leaks.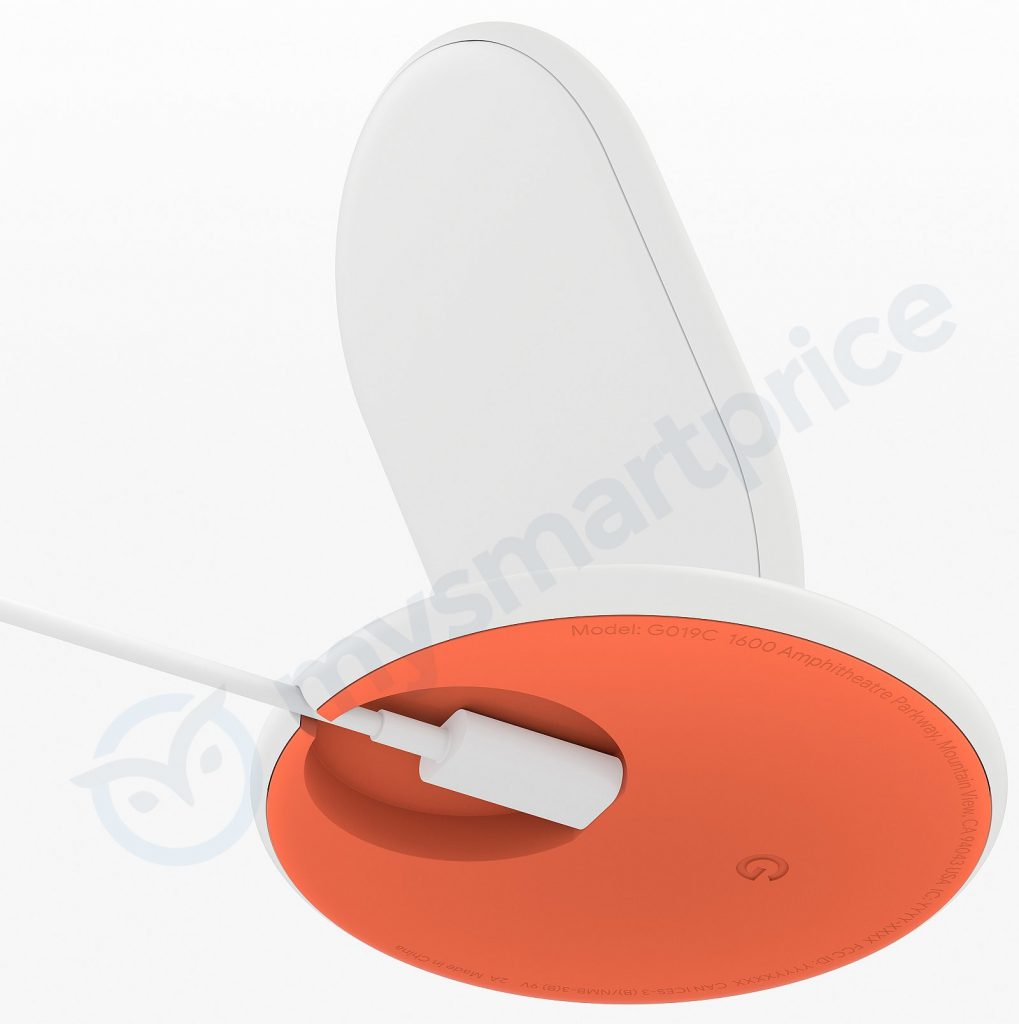 According to the press render leaked online, Pixel Stand is powered by a USB-C type. Pixel stand will comes in White color and orange base with "G" logo at the bottom. To find out more we have wait for the 9th October event.
Other than this Google is going to launch its flagship Android Phones i.e. Google Pixel 3 and Pixel 3XL. Moreover, Google will also launch a Tablet based on Chome OS. The tablet will be powered with 8th gen intel processor.
Another device to be launched is Google Home Hub which packs with a display. It seems like a tablet inspired by Home Max, launched last year. It will show the daily commute information on your display like weather, time, etc. Its shape is quite squarish. Further, it measures around 7 inches in size and has very unusual thick bezels.