The Pixel Tablet release is reportedly approaching and may be announced during Google I/O 2023 event. The Pixel Tablet is a recognizable member of the Pixel family thanks to its high materials, finishes, and as well as its smooth, rounded corners. Thanks to its stunning display, you will be able to watch your preferred programs, use your preferred apps, make video chats, and more on a bigger screen.
The Pixel Tablet features Material You, much like your Pixel phone, allowing you to customize it with a unique color scheme and new color variants based on your wallpaper and lock screen. SnooppyTech, a well-known tipper, tweeted a picture of the tablet and docking station with the news. According to the report, the actual launch will occur on June 20, while the unveiling will probably take place later today, May 10.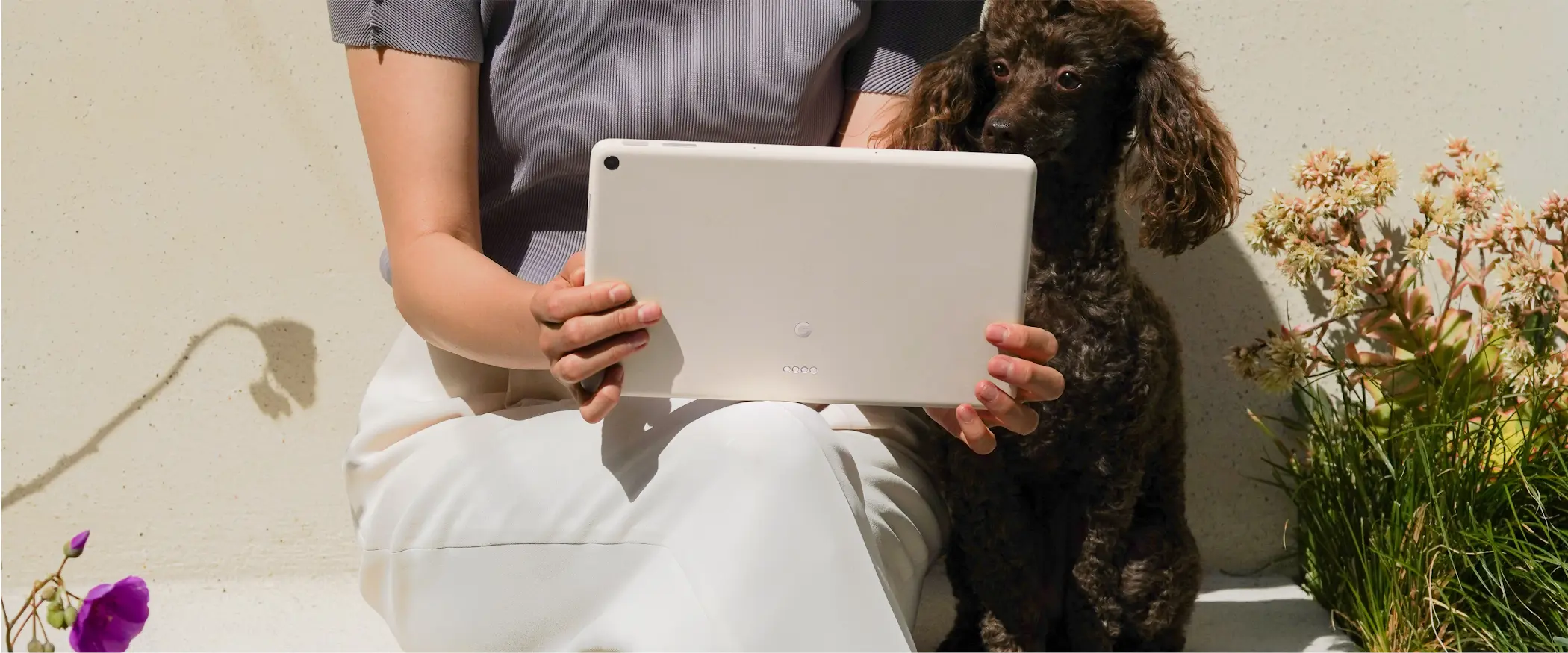 MAKE SURE TO READ: Verizon-based Pixel 6a, Pixel 6, Pixel 6 Pro get April 2023 update in the US
Google Pixel Tablet Specifications
As the Pixel Tablet was listed at Amazon Japan ahead of its launch, the full specifications of the Pixel Tablet were revealed. It is confirmed to feature a 10.95-inch FHD+ LCD screen with a 2560 x 1600 pixels resolution and a 16:10 aspect ratio. Users will enjoy a fluid experience when drawing and writing on the screen, which has a maximum brightness of 500 nits and is compatible with the USI 2.0 touch pen.
As we shared a leak earlier, the Tensor G2's power is made available in a brand-new form factor with the Pixel Tablet for the first time. It will additionally be powered by a Titan M2 security coprocessor. Further, it will have an 8 GB LPDDR5 RAM type and 128 GB UFS 3.1 storage type. Moreover, the Pixel Tablet will be equipped with an 8 MP single rear as well as a front camera. To power it up, the product will have a 27 Wh internal battery and wired and wireless charging support.
Talking about its feature, it will feature a 2×2 MIMO compatible Wi-Fi 6, Bluetooth v5.2, quad speakers, three microphones, and USB Type-C 3.2 Gen 1. The tablet's dimensions are 27.1 x 18.2 x 9.2cm and weighs around 1.76kg. Additionally, due to its ability to connect to a speaker dock and serve as a larger Google Nest Hub, the Pixel Tablet may also be utilized as a hub for your smart home.