Google Play Protect was introduced at this year's Google I/O by Google and it was rolled out to a few beta users a few weeks ago. Currently Google is sending out the Play Protect services to more Android users.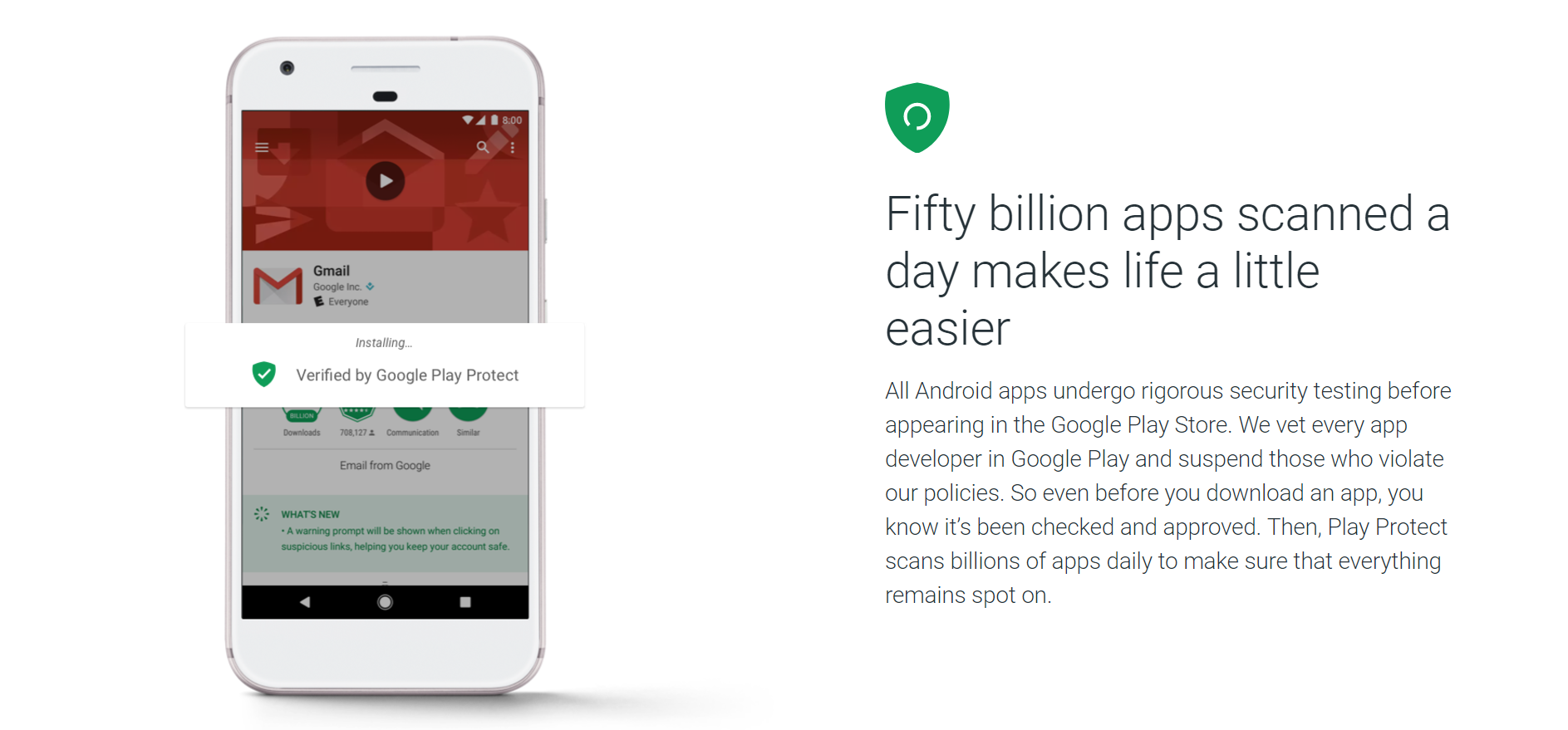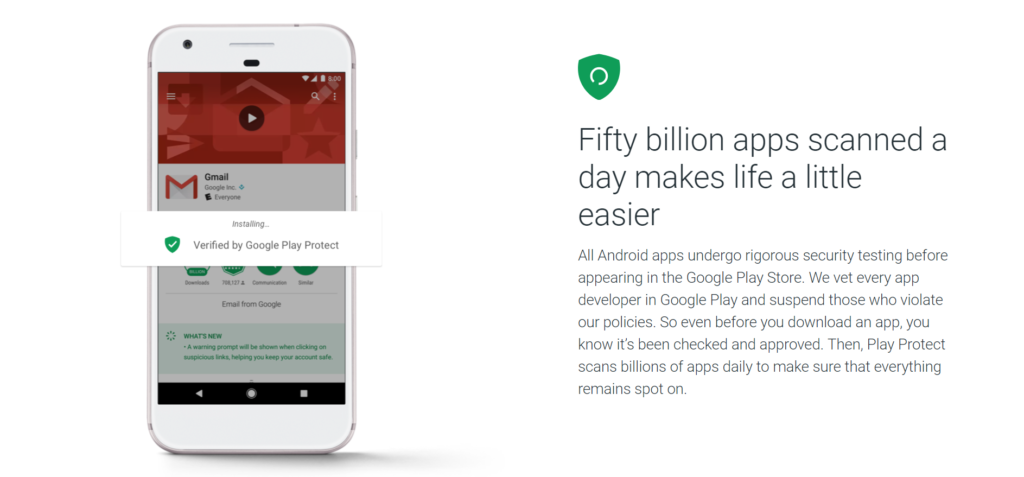 Play Protect is Google's attempt at protecting the billions of Android devices out there by integrating an automatic scan system to the Google Play Store. It will scan over 50 billion apps uploaded to the Play store everyday to make sure they are safe.
The service will also occasionally warn you to uninstall any app if found suspicious. There will also be a green badge added to the apps in the Play Store to verify that they are safe from viruses or malwares.
Google is also integrating the Play Protect services to the Google Chrome Browser. This will ensure that you are protected from malicious and harmful websites while browsing the internet.
The find my phone feature which was previously available under the Android Device Manager app is also expected to be moved under the Play Protect app. This is to ensure that the users could access all the security related services under a single place.
The Google Play Protect is slowly rolling out to many devices and it might reach you anytime soon. Let us know in the comments below if you spot it!