As the name suggests, Barcode Scanner app was an application on Play Store that allowed users to use device camera for barcode and QR code scanning. Barcode Scanner had over 10 million downloads on the Google Play Store globally. Unfortunately, the latest Barcode Scanner update carried a malware along with the update.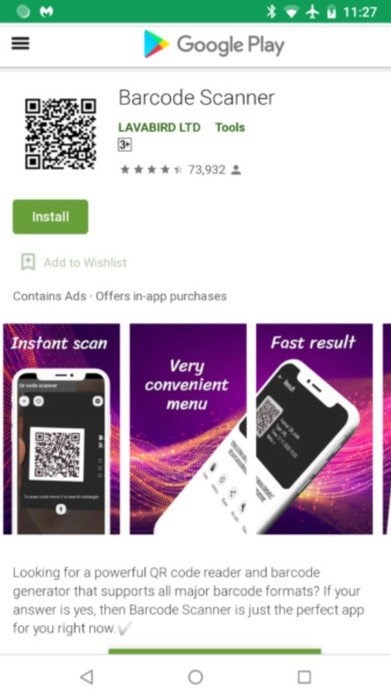 Must: [Download] OnePlus 9 wallpapers in High-Quality
Before this, various other apps on Play Store are caught infecting Android devices with malware. Malware is any computer virus or spyware you can say, that is meant to cause unintentional damage to your computer, server, client, device or computer network.
According to a research by Malwarebytes, the latest December 2020 update of Barcode Scanner app has bought malware which has been infecting 10M+ Android devices that was not in case previous version. Moreover, Malwarebytes found that the app used malicious code and heavy obfuscation and to avoid getting detected by Google Security authorities.
Tough the app is removed from Play store but is still installed on several Android devices which are now been injected with malware. This takes the owner to automated shady websites with no user interaction as soon as they install the app. Malwarebytes confirmed that updated Barcode Scanner app came from the same developer and signed by the same digital certificate as previous versions, LavaBird LTD.
Google hasn't used its Play Protect tool yet to notify the active users of the app. Therefore, it is suggested that if you have Barcode Scanner installed in your device: open the app and check for the package name. If it says "com.qrcodescanner.barcodescanner" uninstall it immediately to protect your smartphone from malware.
Related: 3 Million Android Devices (Mostly in the US) Are Vulnerable To Malware Attacks