In the past, barcode reading devices were only used by selected few and fewer people who had easy access to the details linked to a particular barcode or QR code. Not anymore. Today anyone who has an Android smartphone with a camera can make use of it. Now Barcode and QR code scanning apps do a whole range of things from identifying a product, contact, comparing products, to making a custom QR code for yourself to share with social circles.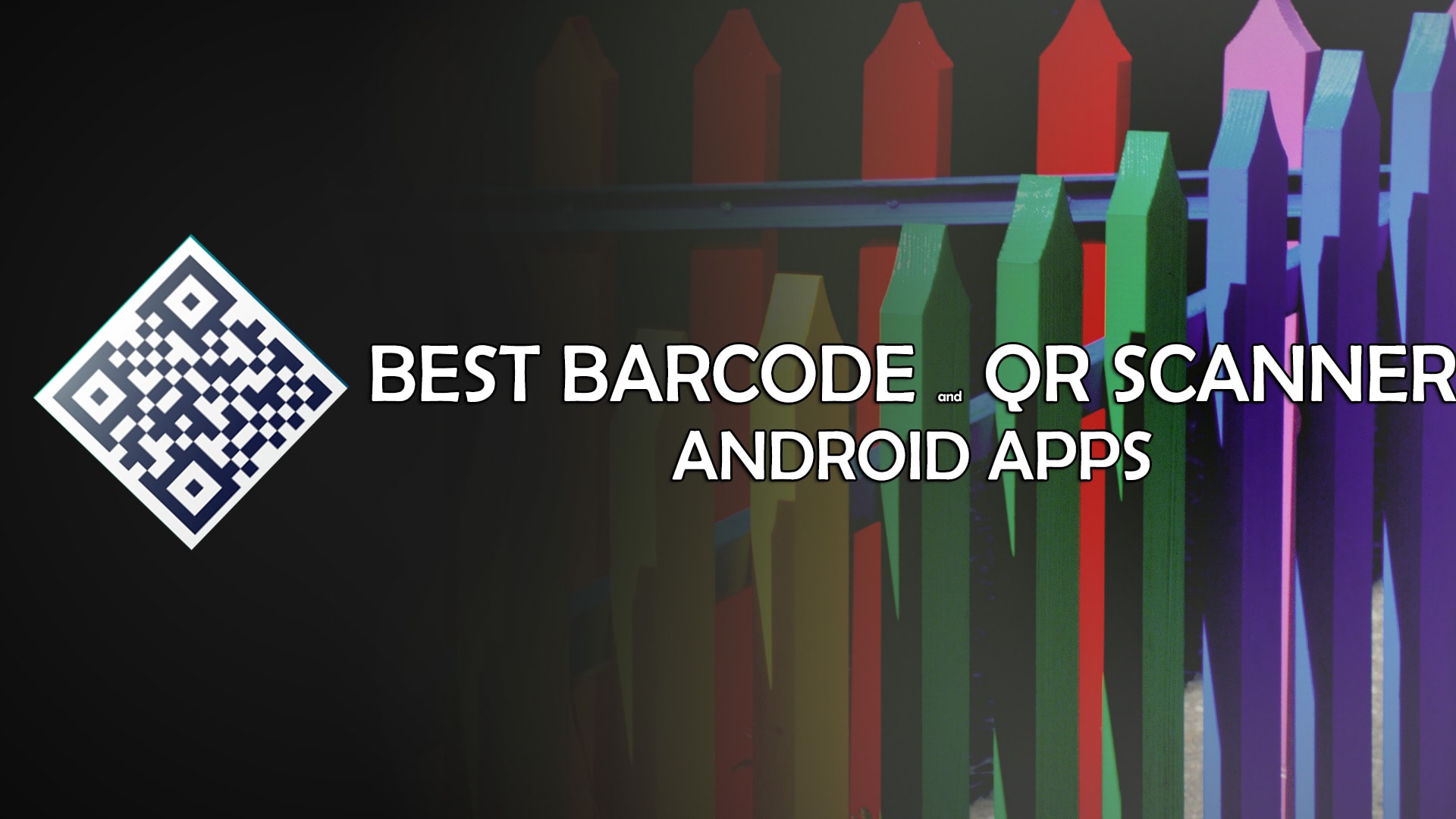 We have shared with you the best apps for Writers, Musicians, mostly used calculator apps and many other articles. Similarly, today we are going to share best list of Barcode Scanner utility apps.
But there are literally hundreds of Barcode scanner apps on the Google Play Store. Which one to download? We separate the Wheat from the Chaff for you. Here are the best Barcode and QR code scanner Android apps:
QR Code Reader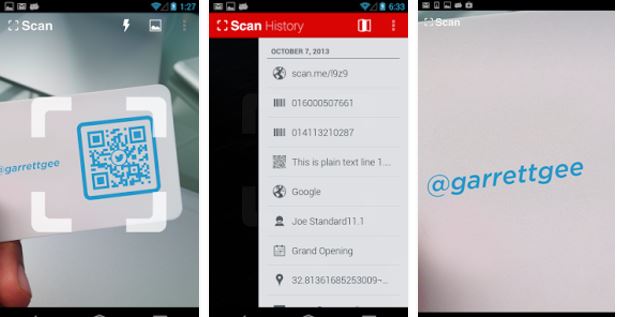 This app is downloaded at least 100 million times on the Play Store. And it's got 4 star plus ratings.  But the reason we put it first here because it is easy to use, light-weight and straightforward. If you just want to do a couple of scans and share them quickly this app is for you. On the negative side, you won't get too many features except for web search, history, and share options. Oh, there is a flashlight switch for scanning in the dark. It is one of the most used and best barcode and QR scanner app.
Toggle your front or rear camera for scanning
A switch to turn on your device's light (if it has one) for scanning in low-light circumstances
QR Droid Code Scanner
QR Droid Code Scanner has been given a 5-star rating from PCWorld and Android Magazine. It is also highly rated 4 stars on the Play Store. This app allows you to generate QR codes and customize them and also share them with you friends and track their stats. Here is a list of the features below.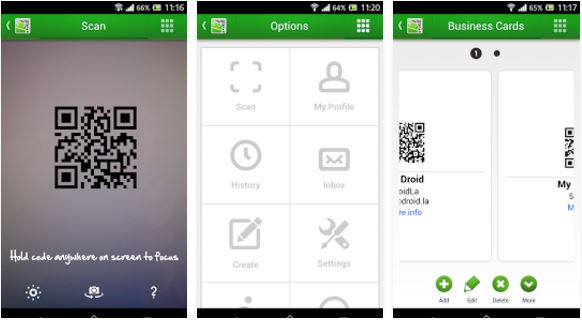 Features of QR Droid Code Scanner:
Create a code from a contact or bookmark and let a friend scan it to their device – no typing needed!
Map where you are and where you're going to, share it with friends, colleagues, and family.
Scan a QR Code in a magazine and watch a video immediately.
Scan QR Codes from your camera, browser, SD card, or saved image.
Create and share QR Codes in less than a second from maps, contacts, bookmarks, installed apps & more
Free QR Scanner/QR Code Reader
Free QR scanner supports almost all code types and formats. This is why we included it on the list. So if you have different types lined up for a scan, this app will do the task. It is also fast and zippy. To top it all it's ad free.

Free QR Scanner/QR Code Reader features:
All-in-one scanner & reader app: scans all standard 1D and 2D code types (including almost all QR code & barcodes)
Simple & easy to Use
Instant scan
Internet connection is not required for scanning QR code or barcodes
Flashlight supported
Scan history saved
QR Scanner: Free Code Reader
If you care more for security then take a look at this app. QR scanner is developed by Kaspersky and protects you from codes linked to malware and phishing sites.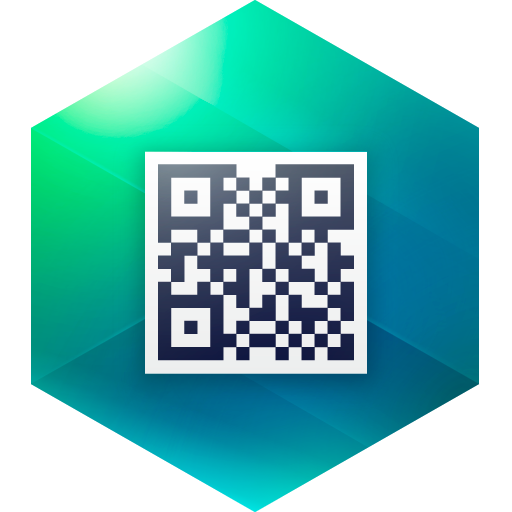 Features QR Scanner: Free Code Reader:
QR code scanner: Instantly check the safety of texts, images, and websites linked to the QR code you are scanning.
Get scam protection: Get instant warnings when a QR Code contains a dangerous link or directs you to a malicious website.
Avoid stranger danger: Scan QR Codes on business cards to quickly and safely save contact information to your phone.
Barcode Generator
This one does scan codes but it functions mainly as a generator. In fact, it is the ultimate barcode generator. It supports a long list of formats and after creating them, you ccan export it to an image file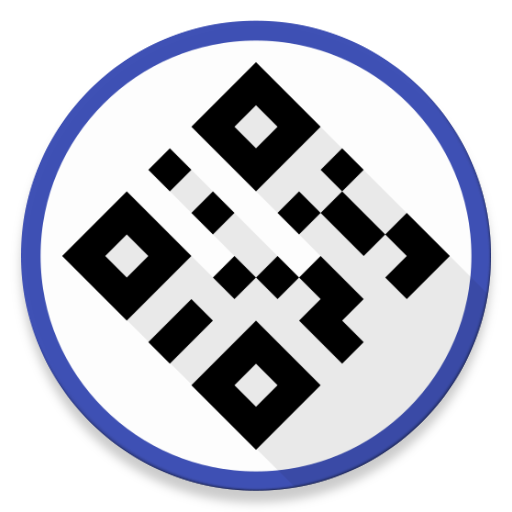 This app is free from any kinds of ads and supports most of the types of formats and codecs. You can download this useful app by visiting the link below.
This is all for the list. If you have suggestions, you can comment below, we will update the list after analysing your recommendations.
For similar content, you can subscribe us via the email or social networks mentioned below.
For the time being checkout our:
Best 2.5D curved glass display Android Smartphones in 2017