Google System Update for June 2023 is here with the aim to improve security and reliability on Android devices. Among the changes, the Google Wallet is getting significant features with the new update. Among the other feature, the Google System Update is available for phones, tablets, Android TV + Google TV devices, and Android Auto. Google pushes new System Updates each month and is aimed to improve the overall Android system.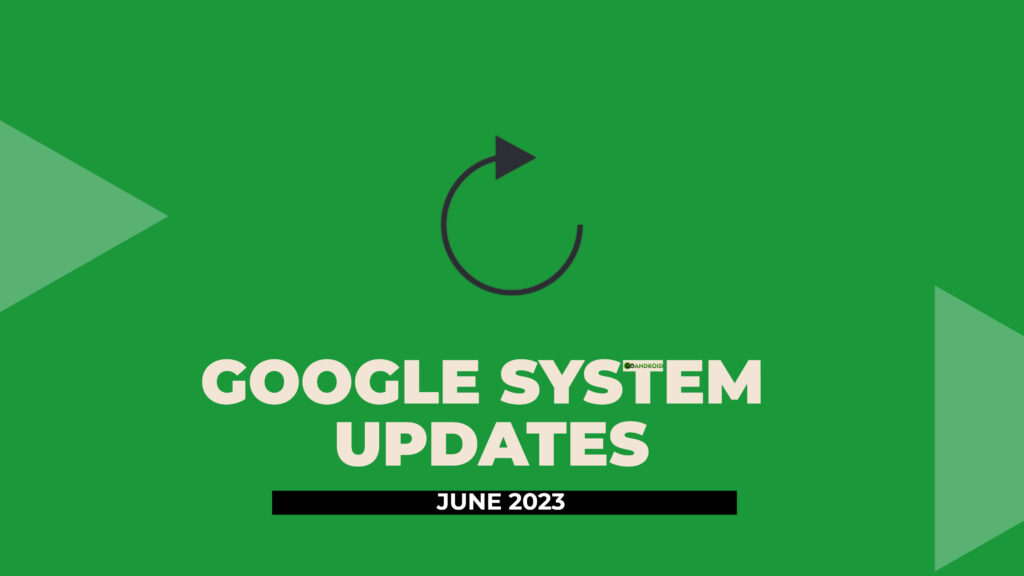 Must See: How to Move Files from Google Drive to another account
June 2023 Google System update brings several new features and enhancements and includes some bug fixes too. Below is the official changelog:
Account Management
[Phone] New alerts and recommendations to secure your Google Account.[6]

Security & Privacy
[Phone] Find My Device now supports more devices, including accessories, using a new privacy centric framework.[6]

Wallet
[Phone] Gpay support for foldable devices.[6]
[Phone] Control to Opt-out of fun animations after you complete a payment or use a pass.[6]

System Management
[TV] A reminder dialog for pending system updates has been added.[6]
[6]Available through Google Play services v23.22 updated on 06/7/2023
The System Update keeps updating through the month, so we will keep updating the story whenever log is updated.
Similar Stories: