Google News is an important part of the Google Search services, it offers more streamlined and real-time stories rather than the mainstream Google Search engine. Along with the new design changes across the whole lineup of Google Products such as Google Keep, Google Drive, Google Home, and Google Messages, Google News is also going to get a major facelift on Android along with a couple of new widgets.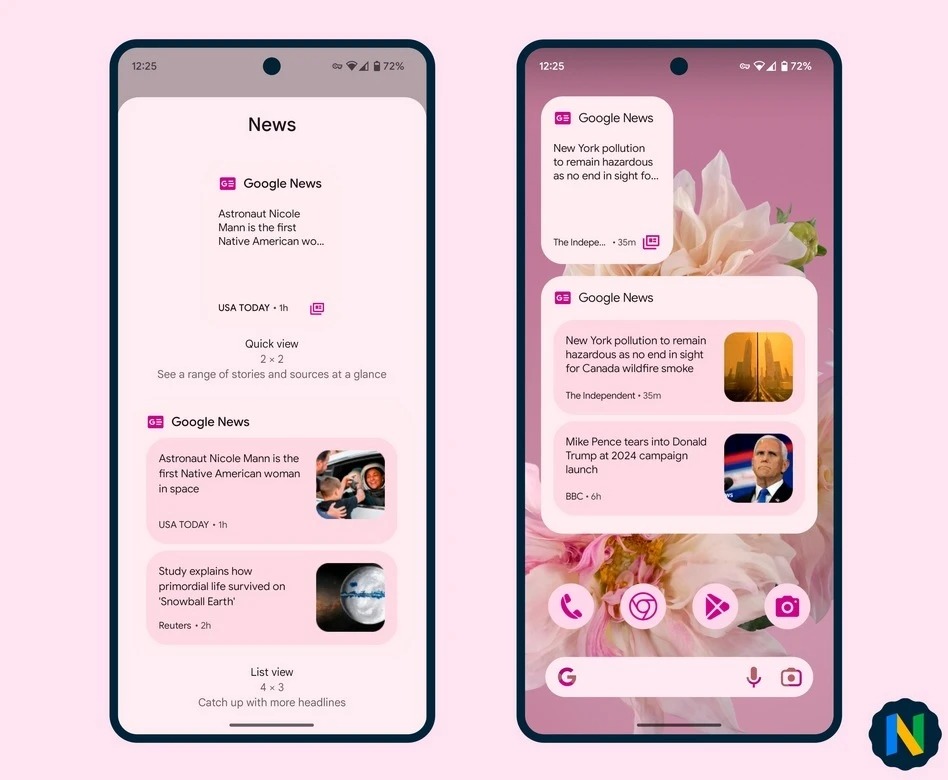 Must See: Google News 5.5 brings Dark Theme support
The upcoming widgets can be a powerful tool for users to interact with the latest news stories. It will improve the overall accessibility of content among the users. In a leaked image, we can see the immersive widgets bearing the color on the basis of wallpaper. Further, It gives us a hint that there will be three different widgets – a small compact widget, a large aka more comprehensive widget.
The compact widget seems only feature a single headline in the widget, meanwhile, the large size offers a couple of heading with a featured image. The size stands at 4×3 for large widgets and 2×2 for the compact-sized widget. The users can access new widgets via the Google News app version 5.82.
The newer build is not yet available, but we expect the version to be public in the upcoming few days or weeks.
(via)